New Rules for the 2020-2021 Ski Season
The ski season will soon officially start. With the pandemic still very much present, ski resorts have released a new set of guidelines to allow ski and snowboard enthusiasts to enjoy the runs while minimizing health risks due to the coronavirus.  
Face Masks Will Now be Mandatory
Vail Resort's 34 ski resorts have implemented a new set of rules designed for ski activities this season. Visitors are now required to wear face masks within all of Vail Resort's 34 ski resorts to prevent the spread of coronavirus. This new requirement will be strictly implemented when visitors visit the lodge, ride gondolas and lifts, and while they are waiting in line.  New skiing protocols also include asking visitors to fill out health questionnaires prior to their visit. 
Online Bookings Are Required
Ski ticket reservations will be required by many major ski resorts this season, including Vail Resorts, and must be purchased online in advance.  This means that guests planning their 2020 ski season must now book online. 
You can also book your ski and snowboard gear easily online in advance with TripOutside.  TripOutside offers an exclusive 10% off of Black Tie Ski Delivery at 39 ski resorts, so you can avoid the crowds and lines, and have your gear brought directly to your accommodation.
Tickets Will Be Limited
Social distancing is very much encouraged within the resorts. To make this possible, resorts are limiting the number of ski tickets sold this season. This requirement – although challenging – will help the resorts to ensure social distancing and make safer spaces for everyone. 
Homewood Mountain Resort in Lake Tahoe has also announced they will limit season pass sales and will cap daily lift tickets during the peak season. 
For these reasons, we recommend that you book early if you are planning a ski vacation this year, as tickets may be limited.


Pass Holders Will Be Prioritized
For this ski season, pass holders will have the chance to hit the slopes first. To enjoy these perks, pass holders will also need to book in advance. Regular lift tickets will be available at a later date. 
Group Activities with Same Household Only
To minimize possible infection, group rides and group lessons will only be available to people coming from the same household. Timberline Ski Resort in Oregon has announced they will also be strictly following this new protocol. 

No Apres-Ski Parties for Now
Since social distancing will be strictly implemented, pubs and bars where many people can congregate will not be set up this skiing season.  Resorts will still sell pre-packaged beer and wine, but are recommending that guests dine during off-peak hours and carry snacks and water with them to stay fueled on the mountain.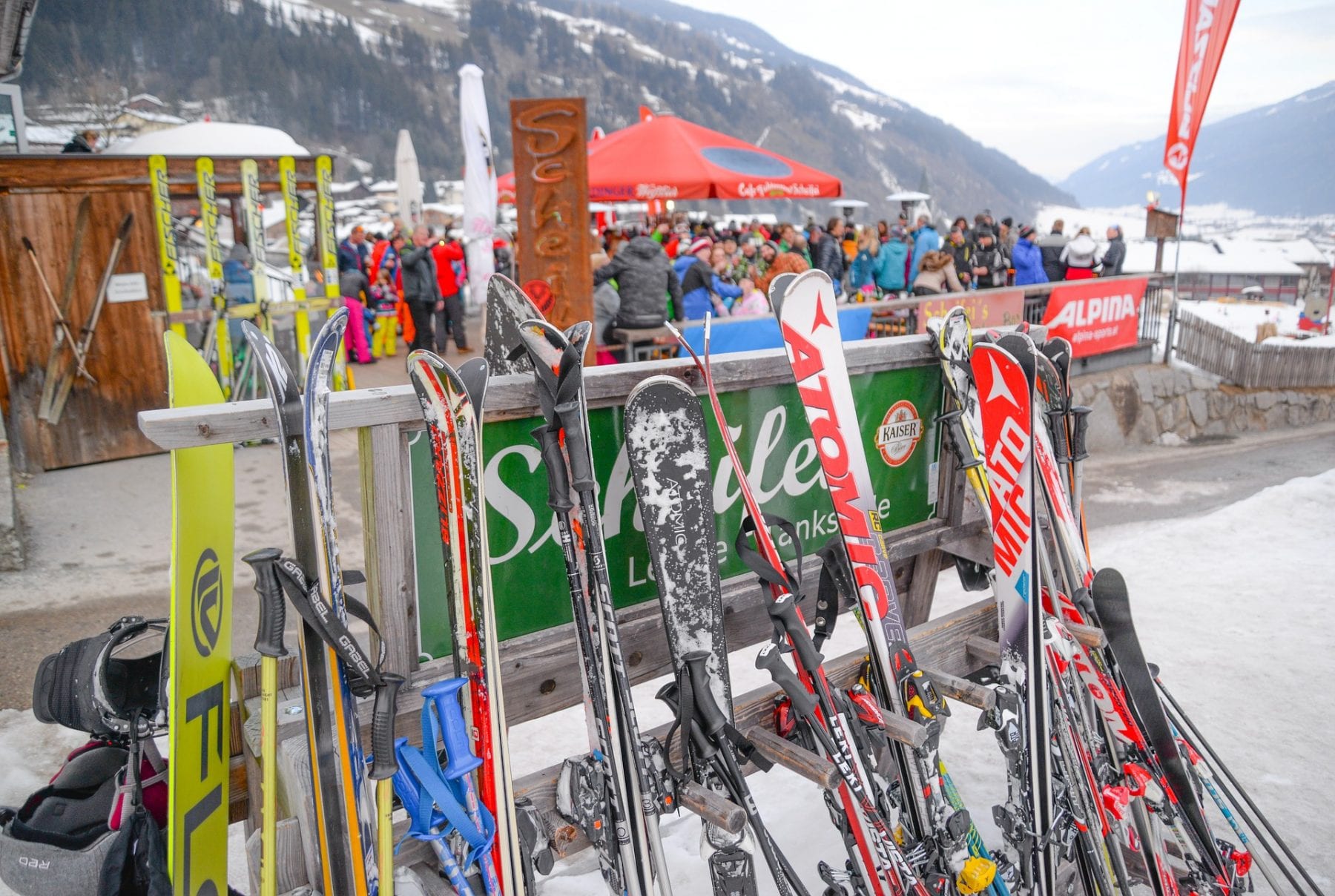 With this new ski season comes new rules. Always stay on the safe side, bring face masks, plan ahead, and book online for extra safety. Due to the widespread impact of the pandemic, other ski resorts are expected to follow similar guidelines.
TripOutside Recommendations
Book your ski trip early this year, especially if you are planning to ski over a holiday which is typically the busiest time at most resorts.
Go to the resort's website to reserve your ski tickets as far in advance as you can.
Take safety precautions, like booking your gear easily online.  You can even have it delivered to your accommodation to avoid waiting in lines in ski shops.
Don't forget your face masks and hand sanitizer!  Also, be prepared to pack your own meals and beverages this year to stay safe.