At TripOutside, we are passionate about getting outdoors and want to share our passion with the world. We have come up with an extensive list of ways for people of all ages and abilities to get active outside, from mellow nature walks to extreme sports. The benefits of getting outdoors are plentiful and have strong positive impacts on your body, brain and soul. Did you know that research shows that natural sunlight helps mitigate pain? And being outdoors boosts your immune system? Here are some great ways to improve your well-being and get active outdoors!
TripOutside may receive commissions when you click the links below and make purchases. However, this does not impact our reviews and recommendations. We recommend only products that we use and love.
Summer Outdoor Activities
Nature Walks
An outdoor activity for people of all ages and all experience levels. Just get outside, pick a trail and walk around enjoying the great outdoors. Take in the beautiful views, nature around you, and wildlife. You can even search for specific plants or wildlife on your walk.
Hiking
Discover why so many people fall in love with hiking! Get into the outdoors and leave your worries at the trailhead. Hiking can be any difficulty, from a quick half hour saunter along a river to a strenuous multi-hour mountain trek. Choose what best suits your ability and study up on trail reports before going – usually found on state recreation sites online.
Whether you're drawn to cultural sites, natural wonders, or coastal vistas, the world offers a unique blend of adventure and beauty for hikes of every taste.
Wondering if you need hiking poles for your next hike? See this comprehensive hiking pole guide for more information!
TIP: Our favorite hike finding and navigation app is Alltrails. The Pro version allows you to download offline maps, which can come in really handy for backcountry adventures if you're not packing a map and a compass.
Backpacking
If you enjoy hiking and camping in any form, then combining those outdoor activities is exactly what you should do! While backpacking, you will carry everything you need for the duration of your trek on your back. This approach to adventuring in nature can be highly rewarding as people can feel much closer with nature and aware of their surroundings. Be sure to have the right gear and look up trail and weather reports before setting of on your journey! Some essentials for your backpacking trip include:
Pack
Sleeping
We love our Marmot Limelight camping tent from Backcountry.com – it packs up tight and only weighs 5 pounds!
Therm-a-rest makes top quality camping pillows, sleeping bags and sleeping pads with options that will keep you warm on even the coolest nights.
Kammock also makes some great hammocks and shelters for ultra-light backpacking.
Cooking
Other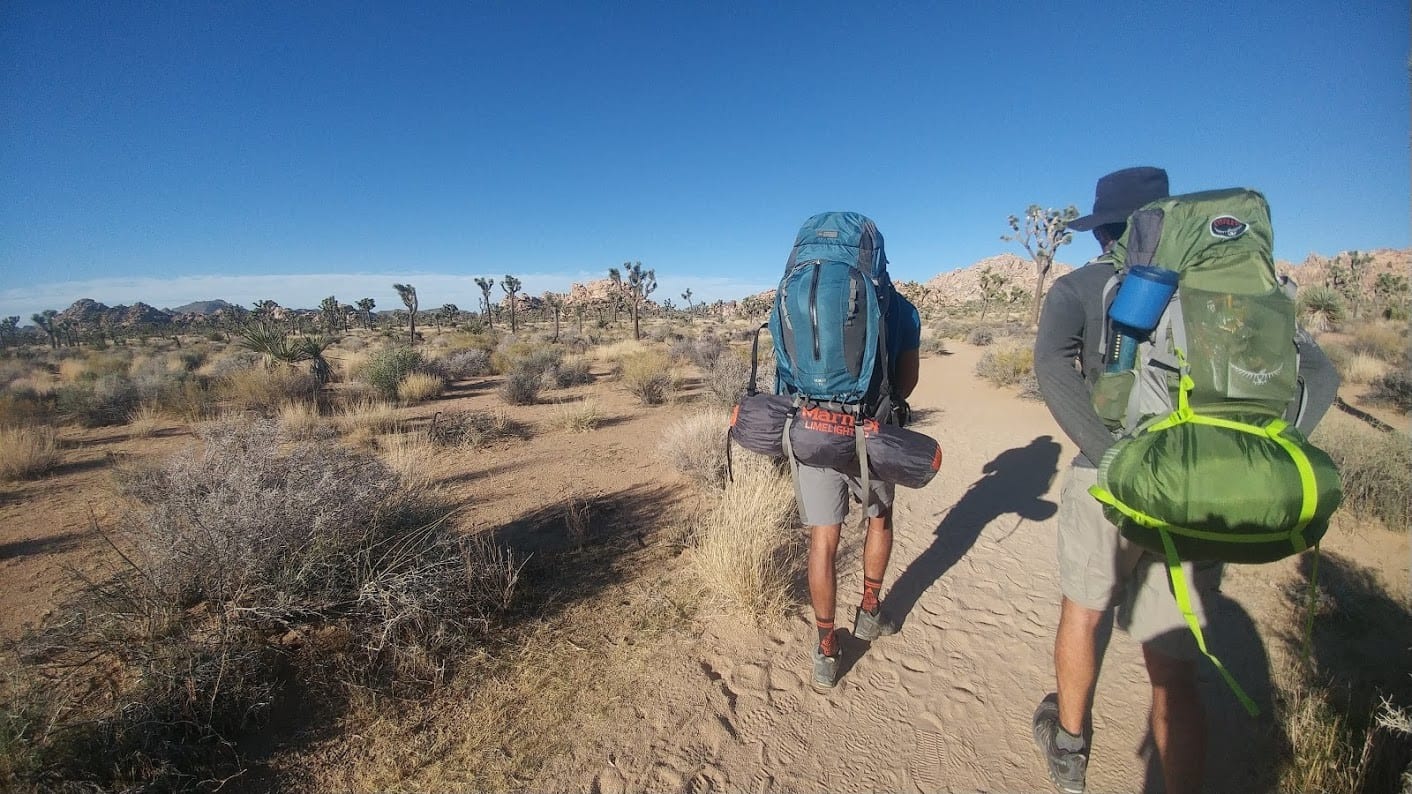 Rock Scrambling
Rock scrambling is essentially a mix of hiking and rock climbing: when the hike is too steep to continue on without using your hands, but not so steep that you are actually supporting yourself with your arms. These are often found near the summits of mountains, or underneath cliffs where large boulders have broken off. Rock scrambling can be very fun and might be more appealing to those daunted by the exposure of rock climbing.
Alpineering
Take mountaineering to the next level and reach new higher, snow-topped peaks! Named after mountaineering in the Alps (we had to look it up too), alpineering refers to pursuing mountain top summits as the final destination of a hike. We recommend being strong hiker before you try alpineering, and research easy, lower elevation, and non-technical peaks near you to get started!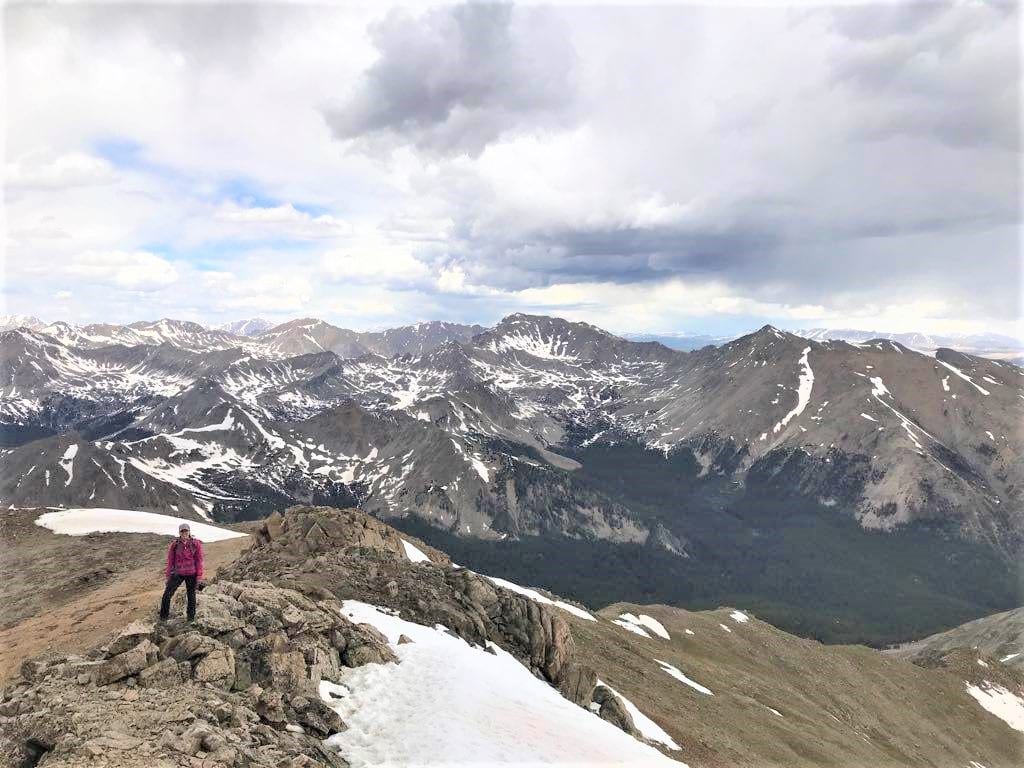 Canyoneering
The exploration of a canyon from point A to point B. At times it may require ropes and harnesses but some canyons can be explored just on a hike and you can use your hands and feet to Spiderman across the canyon playing ''the ground is lava''. It's a popular activity if exploring Southern Utah. If you are new to the sport, we recommend getting a guide to show you the ropes (no pun intended!) – canyoneering can be dangerous if you don't follow the proper safety protocols.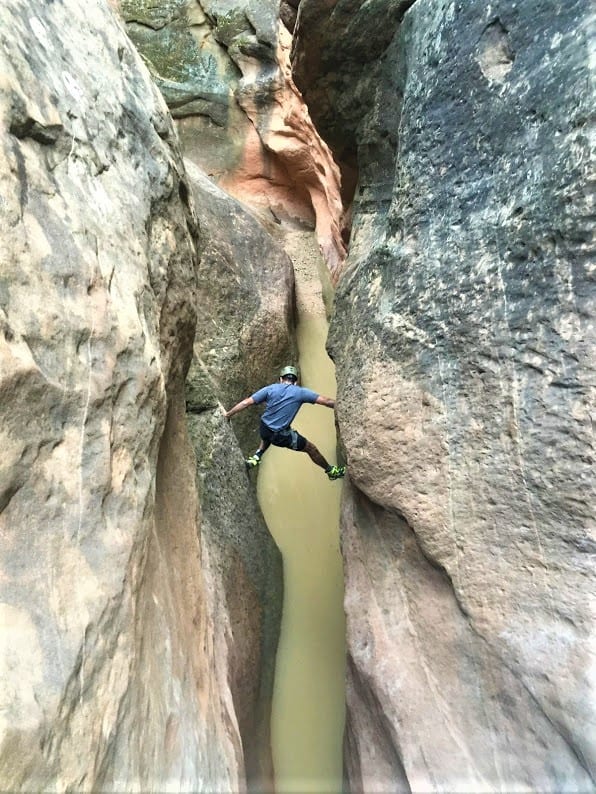 Trail Running
For those that enjoy normal running, trail running is a great way to mix up the usual and get off the pavement. Trail running gets you to new, less traveled locations, and changes up the topography of the ground you run upon with normally softer surfaces and more turns and elevation changes. Get away from the city noise and out onto the trails for a run that you won't regret!
TIP: Having the right trail running shoes matters, slipping and tripping can cause severe ankle sprains or injuries (speaking from experience, sadly..) Looking for a deal? Check out Steep & Cheap for 50-80% off top brands like Arc'teryx!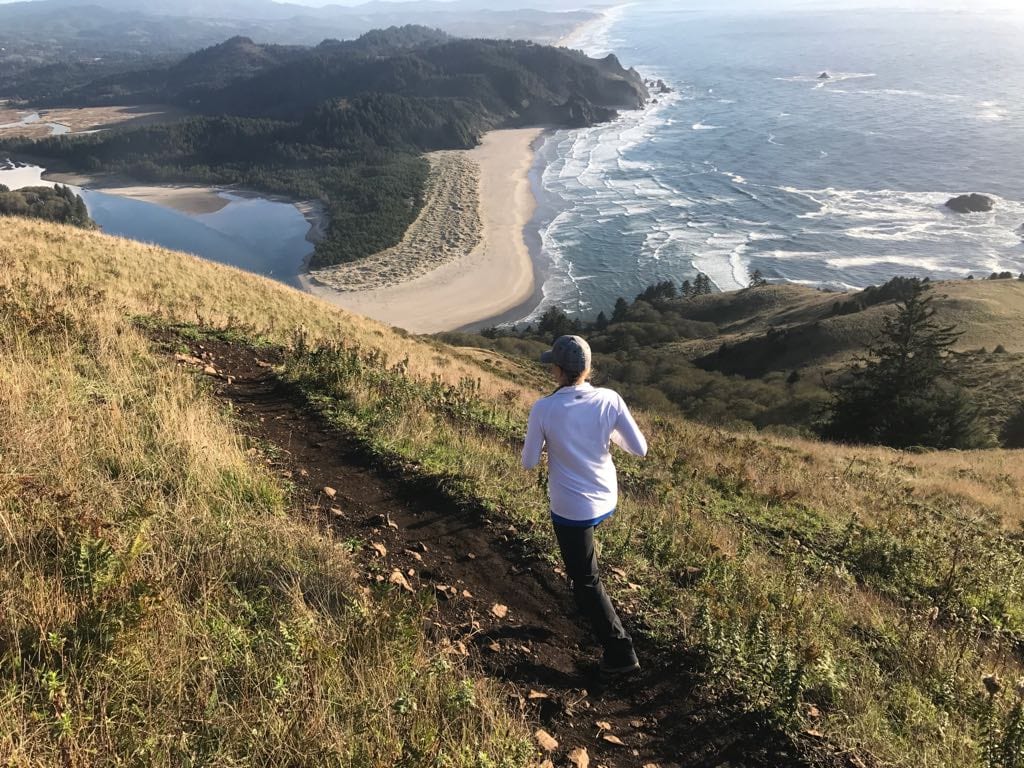 Mountain Running
Mountain running or vertical / skyrunning as it is often referred to, is for people looking for an extreme cardio workout. Rather than just getting to the top of mountains, people who pursue mountain running want to see just how fast they can do it. This could be the new activity for you if you are fit and enjoy pushing yourself to new limits. The views on top of the mountains after the intense but shorter duration (relative to hiking) efforts are worth it!
Track Running
Maybe you dabbled in track back in high school, or maybe you have never run a lap before. Tracks offer a great way to track personal progress. Each standard track is 400 meters, so it easy to pick a distance and time yourself over days, weeks, and months to see your fitness improve. The key is to keep the perspective about you and your own personal improvement over time.
Car Camping
It is important to get out into nature and clear one's mind every now and then. Car camping offers a way to do so that is relatively comfortable, allowing you to bring anything you want that will fit in the car (extra smores, the guitar, air mattress, supersize tent). Car camping is a great way to get introduced to camping in the outdoors, while still offering time out in beautiful nature. Check out our camping essentials list in #3 above (you can leave off the pack if you are car camping!) Front Runner also makes some awesome rooftop tent solutions for off the ground camping.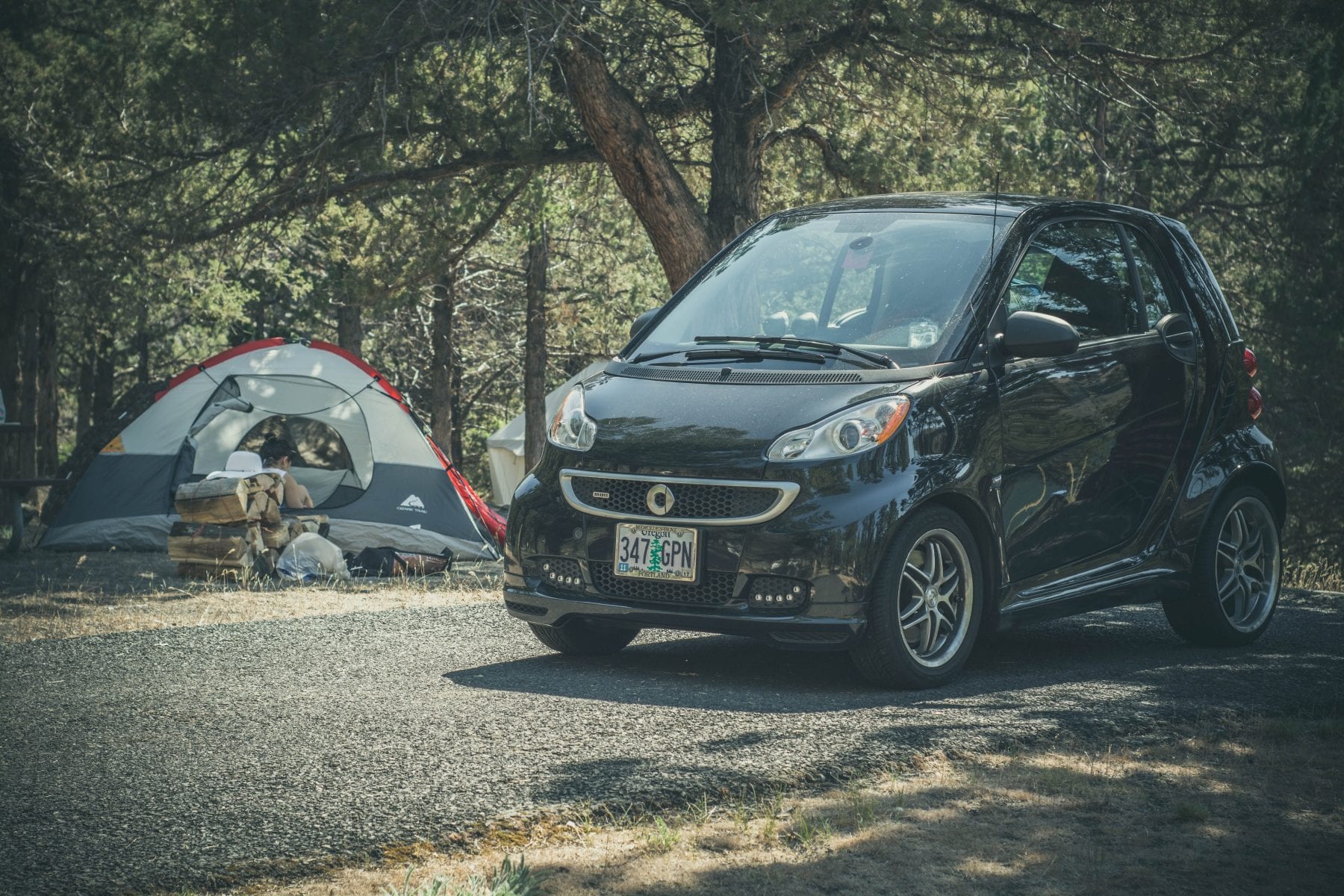 RV Camping
Many people want to get out and be in nature a whole day or longer without sacrificing any comfort. RVs do just that with just about any degree of comfort available. Consider renting an RV on TripOutside next time you are driving long distances and stop and stay at campgrounds along the way to take in the scenery!
Frisbee
Throwing the frisbee around with friends in the park is a superb way to insert some activity into the day. It helps to have someone that can offer proper throwing technique for both forehand and backhand methods so that you have control over the disc. With control over the disc you and your friends decide how strenuous you want the activity. Those looking for a workout can even try out a game of ultimate frisbee!
Disc Golf
With a little bit of frisbee throwing technique under your belt, disc golf could be for you! You will try and throw your disc from a designated starting "tee" into a chain basket with as few throws as possible, very much like normal golf. Disc golf is a fantastic way to spend time with your friends outside as you challenge yourself to better throws. Look online for your nearest course!
Slacklining
Jump on a slackline set up in a local park or buy your own slackline to set up anywhere! A fun activity for all ages and all levels. As your keep practicing you can definitely improve your own tricks and skills jumping on a slackline. It is much harder than it looks and an incredible balancing workout.
Outdoor Yoga
An activity that can be practiced alone, with friends, or in a class. Choose your yoga style are you looking for relaxation, core strengthening, or just a solid stretch? Doing yoga outdoors is also a great way to practice being present and taking in all the beautiful sounds and views around you. All you need is a yoga mat to get started!
Skateboarding
Don't be daunted by the cliché worst case scenario video clips of skateboard falls. With proper progression and guidance anyone can quickly become a "sidewalk surfer", and can do so injury free. Skateboarding can be ideal for commuting as they are relatively small and can be taken anywhere, and once you reach the right level you can even begin to try out basic tricks to impress your friends!
Long Boarding
Designed more for speed and maneuverability and less for tricks in relation to the skateboard. With a long board you can get from place to place very quickly, especially when going downhill, weaving back and forth and experiencing quite an adrenaline rush! Definitely start small, build your confidence, and wear a helmet!
In-line Skating
Also called rollerblading, this activity is similar to ice skating but without the cold or location restrictions (no need to stay just in frozen areas or specific rinks). You can rent in-line skates and go to a local rink or take your skates out and about to explore in your area or in a new city.
Sand Boarding
Not the easiest outdoor activity to pursue since you first need to be somewhere with large sand dunes, but the thrill of sandboarding is worth a vacation to one of the top locations to pursue this goal. A great way to practice your balance and coordination and a thrill of ride down the big dunes! Two of the best locations to do this are the Great Sand Dunes National Park in Colorado and the sand dunes on the Oregon coast.
Parkour
An exercise in making the ordinary: extraordinary. Any object in your day to day life could be a source of extreme athletic promise: jump over, jump off of, roll, kick, flip or twist – the options are endless.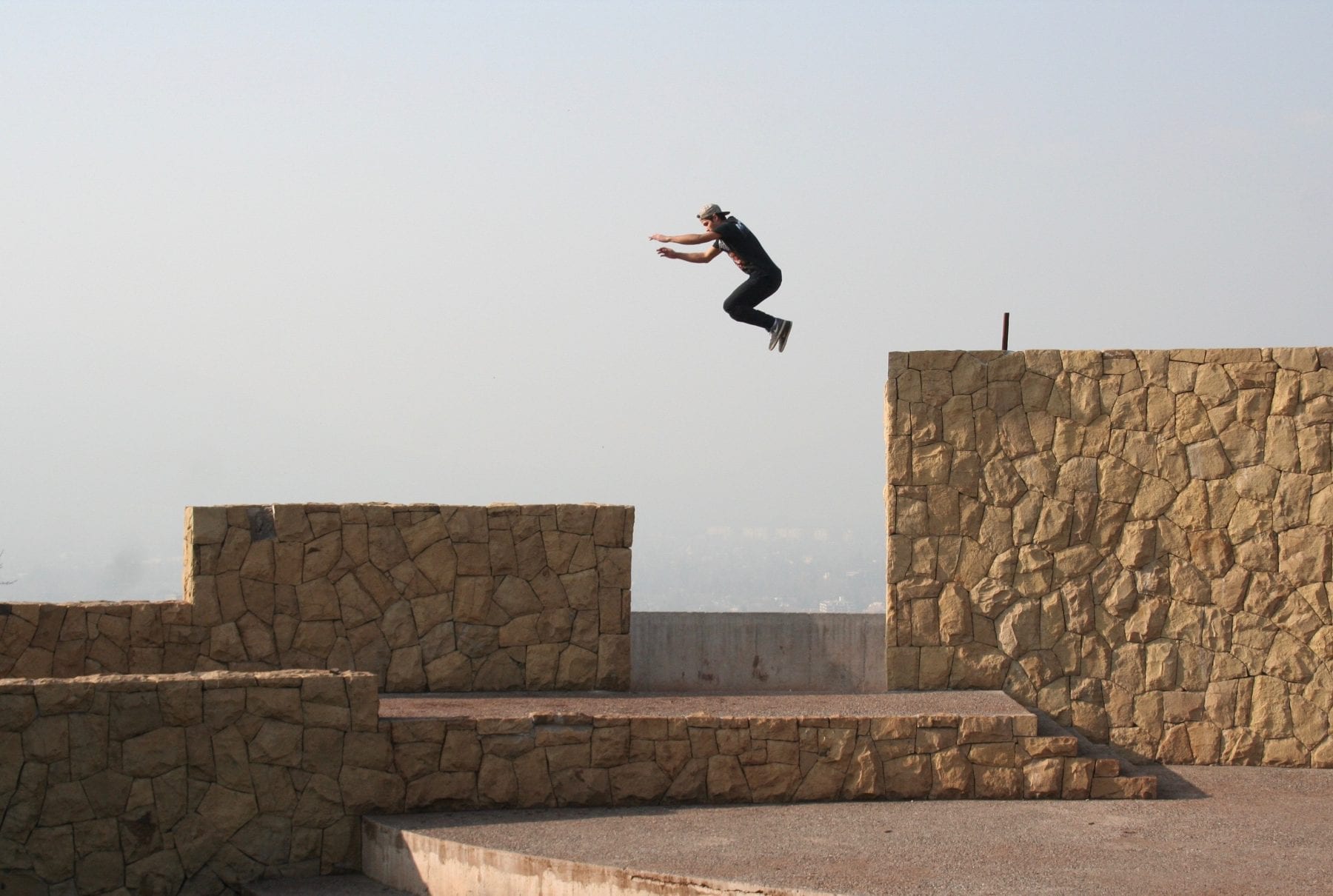 Tree Climbing
This activity is not just scaling up a tree – you may need to either go with a guide the first few times before you purchase the proper safety equipment to do it on your own. A fun challenge to make it to the top and feel on top of the world.
Rock Climbing
Combining strength, coordination, and mental problem-solving skills, rock climbing is a delightful pursuit for people of all abilities. As you pursue rock climbing you will notice your grip and core strength increase, as well as notice how previously difficult routes have now become simple due to your progression in technique. It is recommended you first try rock climbing indoors in a controlled environment with proper instruction before heading out into the great outdoors. When you do head outdoors, make sure you have someone experienced along to show you the ropes…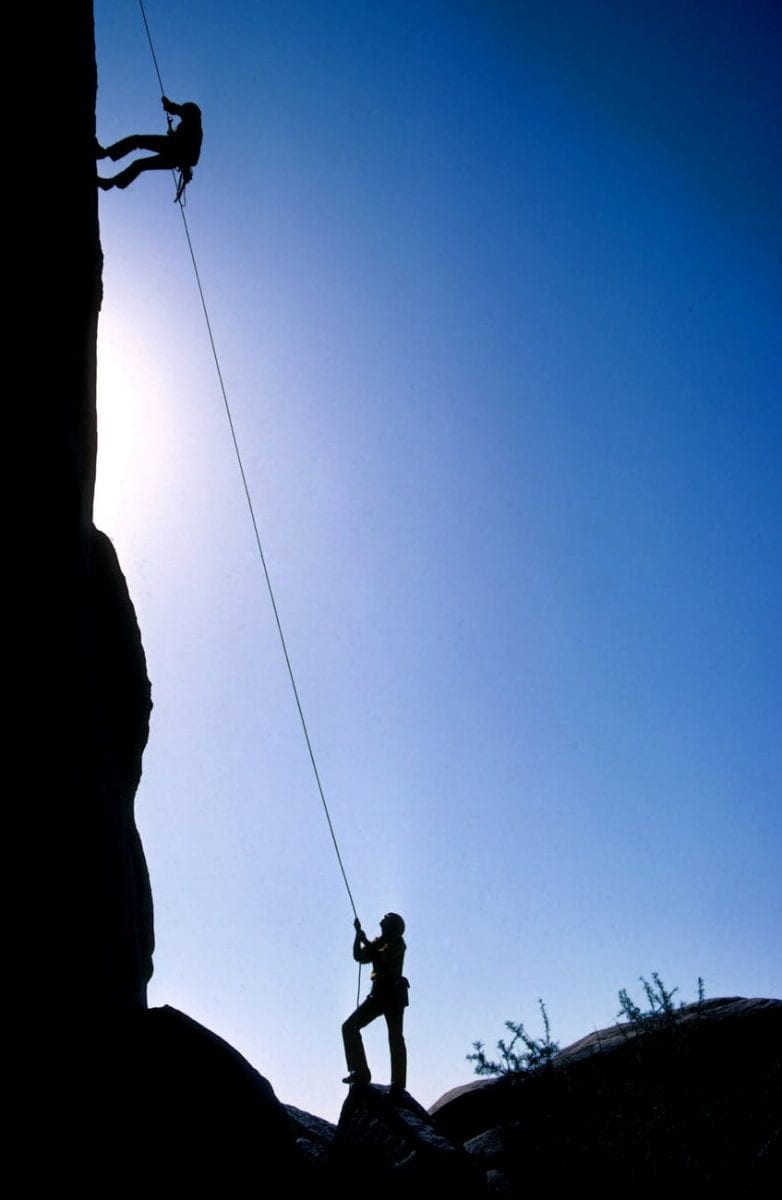 Bouldering
Unlike rock climbing, bouldering does not reach heights that require ropes and as such requires much less gear and is more accessible to the casual climber. In addition, climbing with ropes requires a partner to operate the ropes while bouldering can be done on your own. Bouldering is often a great compliment to rock climbing as it improves and practices almost all qualities needed for rock climbing. Check out bouldering if heights are not your thing, or if you want a cheaper introduction into rock climbing! Bring along a crash pad to soften any falls.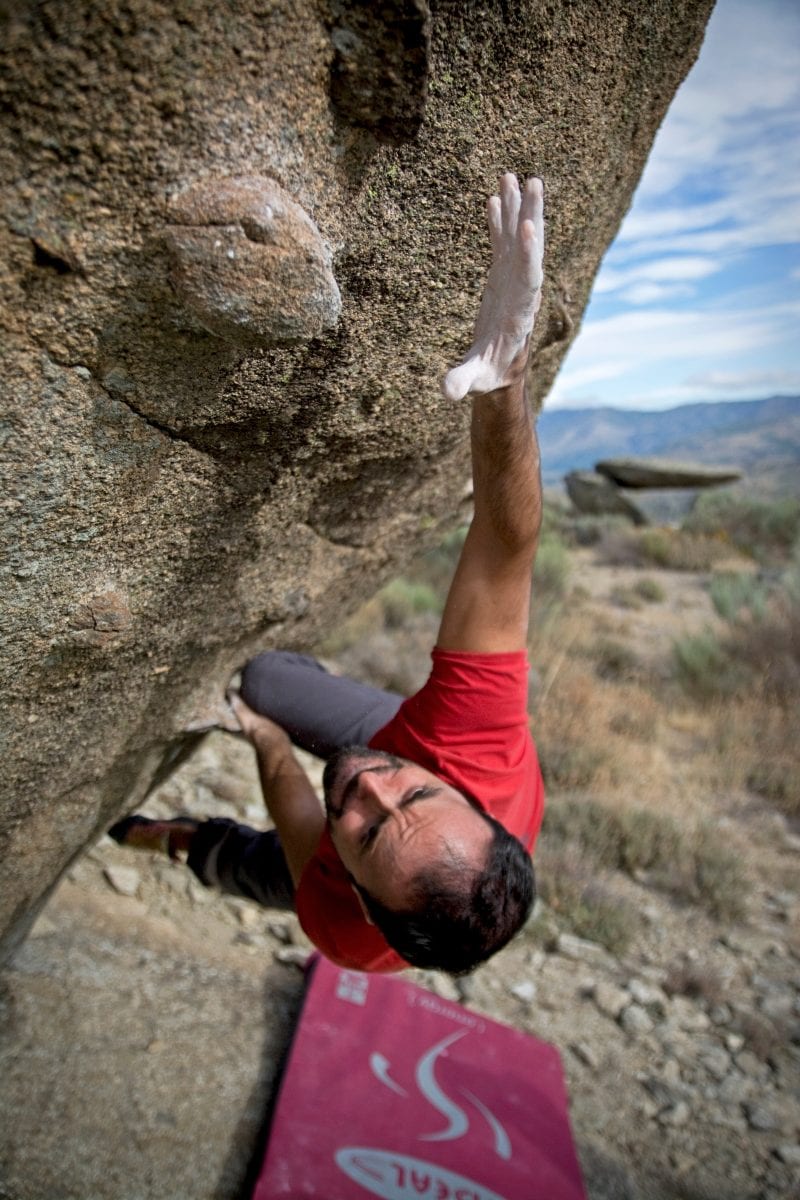 Caving/Spelunking
For true thrill seekers, caving / spelunking involves the exploration of the unknown, and in a way a battle against one's own mind. Exploring caves is not for those who have claustrophobia, it is highly recommended that those wanting to do true caving do so with a qualified and experienced spelunker.
Biking – City
Whether for commuting, exercise, or exploring a new city, cycling in urban areas can be highly rewarding. One must take all the usual precautions such as wearing a helmet, adhering to traffic laws, and being mindful of cars. With safety taken into account, biking in cities can offer faster travel, more scenic routes, save you time not looking for parking, and give you a great workout all in one!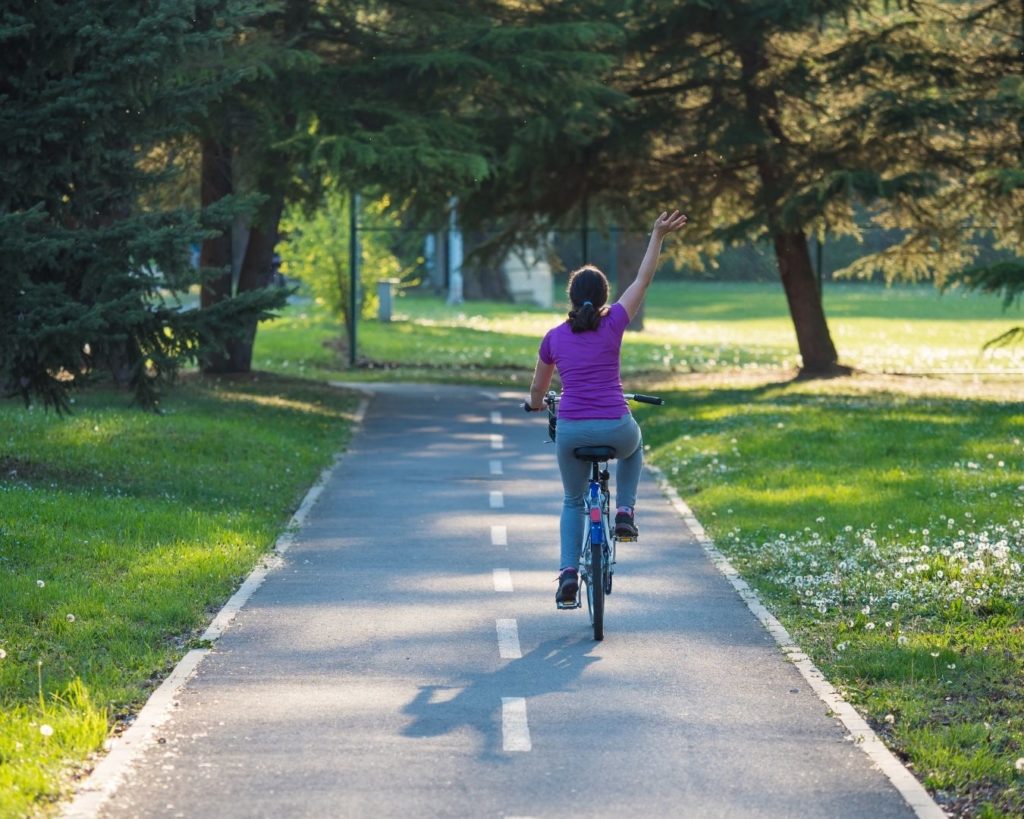 Biking – Road
Taking cycling to the next level involves longer distances and higher speeds not typically involved in cycling around cities. Out on the road it is easier to maintain and sustain pace and reach otherwise more remote locations. Take your pick of the intensity and duration, be mindful of your safety, and get out of the city and explore new routes on your bike! Also, spandex makes you look much faster, and guys shaving your legs is optional but it can give you 2-4 extra horsepower. Looking to try out road biking for the first time? Renting a bike is always a great option for your first time!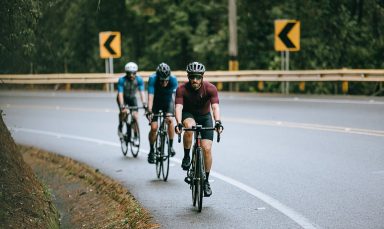 Biking – Tandem
Tandem cycling can be a rewarding activity in so many different scenarios. A romantic date, a shared exercise, a tour of a new place with a guide, or just sharing a commute with someone. Mix up regular cycling with a tandem ride to give yourself some company and a good time! We recommend taking turns riding the front and the back so you can have a chance at some great views of your partners gluteus maximus.
Biking – Beach
There are few things as serene as biking along a sandy beach with the ocean breeze at your back. Explore the coastline with the ease of a bicycle for an adventure! Be aware of the consistency of the sand of the beach you would like to bike on, as it may be necessary to have a fat tire bike. Or you can just stick to the bike path and pedal your way around to the restaurants instead of driving around on your vacation.
Biking – Fat
Fat tire bikes give bicycles more surface area in contact with the ground so you can bike along surfaces that would normally be very difficult to bike along. Whether it is snow, sand, or heavy mud, fat tire bikes can make tough terrain feel easy! The Minnesotans love this outdoor activity and they are some of the most active and fit people in the country. If you are trying fat biking for the first time, it's always wise to rent a fat bike from a local shop before buying.
Biking – Cross Country Mountain Biking
Tired of cars and traffic lights while out biking? Different than pure downhill mountain biking, cross country mountain biking can give you a fantastic workout while getting you out in nature and fresh air. Mountain biking requires more attention to technique on turns, sudden uphill and downhills, and good brakes!! Research your route in advance and be aware of trail conditions so you are prepared for what the conditions might be! There are some great apps out there like MtbProject, Trailforks and Singletracks that offer trail navigation so you don't get lost. You can try out different types of bikes by renting a mountain bike from one of our vetted local shops.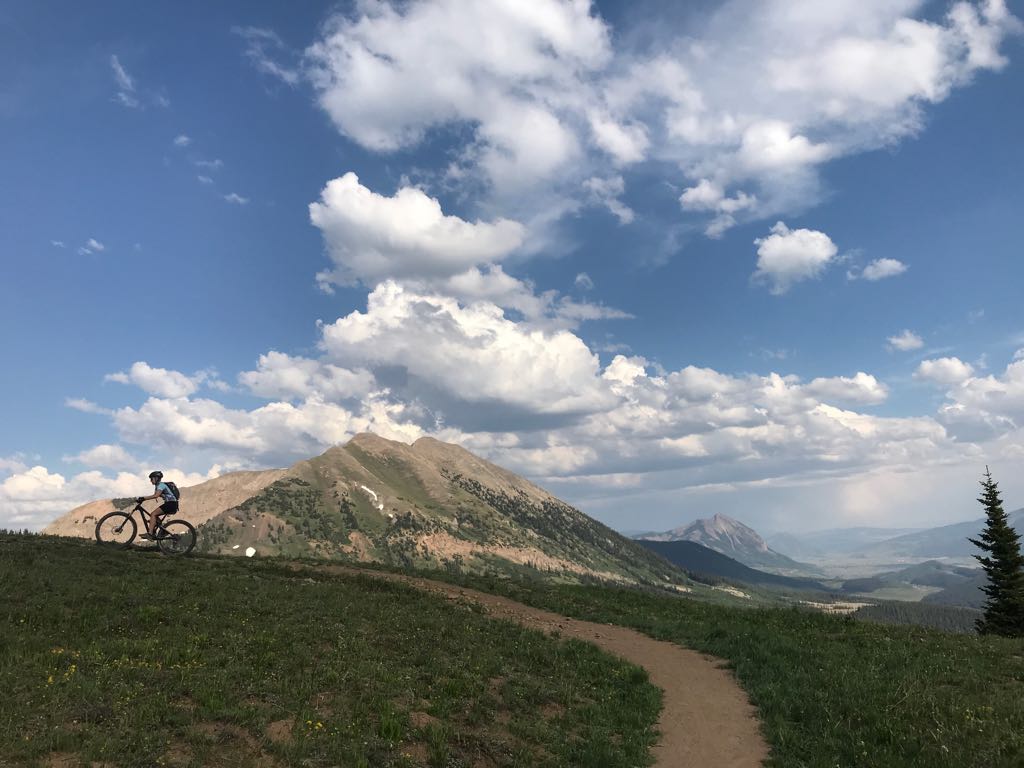 Biking – Downhill Mountain Biking
Ski resorts had a great idea to keep the rust off the chairlifts in the summer. At most of the ski resorts, you can ride the chairlift up and take mountain biking trails down the mountain. However, most downhill trails are best suited for intermediate to advanced riders, so check with the resort and make sure they have some 'Green' trails available if you're a beginner.
Biking –Bikepacking
Many people plan long bike treks that can take multiples days where they camp along the way. This can offer countless rewards such as amazing views and scenery, feeling accomplished after completing the journey, and being able to cover much more ground than with typical backpacking. It is important to plan accordingly, have the right gear, and know the weather forecast in advance! Check out our backpacking list in #3 above for some key essentials for your trip. Bikepacking typically requires the use of specialized bags that attach to your bike, but the sport shares many of the same camping essentials!
Beach Volleyball
Either bring a group of friends to the beach or join in on a team! Beach volleyball is an amazing activity for the summer to get some sun and play in the sand. Don't be afraid to jump and dive to hit the ball, it's a huge part of the fun of playing at the beach.
Swimming
Getting out and swimming can be entirely what you make it: a fun and chill time with friends, a good way to cool down, or a full-on planned exercise. Whatever strikes your fancy, push yourself to get out into the water and feel refreshed! If swimming is something you have never done, consider taking lessons or bringing an experienced friend along with you to somewhere with calm water.
Tubing
Take your tube or donut or biscuit out onto either water or snow. A fun activity for all seasons! Float down a river and relax or take it to the extreme and take your tube downhill in the winter months.
Stand Up Paddleboarding (SUP)
An up and coming way to exploring the water and testing your balance and core muscles, stand up paddleboarding (SUP) is exploding in popularity. When first starting out, SUPs are great to paddle around calm bays and areas without strong currents. It's super easy to try if you've never done it before and is fun to do alone or in groups. As you get better you can work your way onto larger bodies of water, rivers and waves – there are even stand up paddleboarding competitions in the ocean now!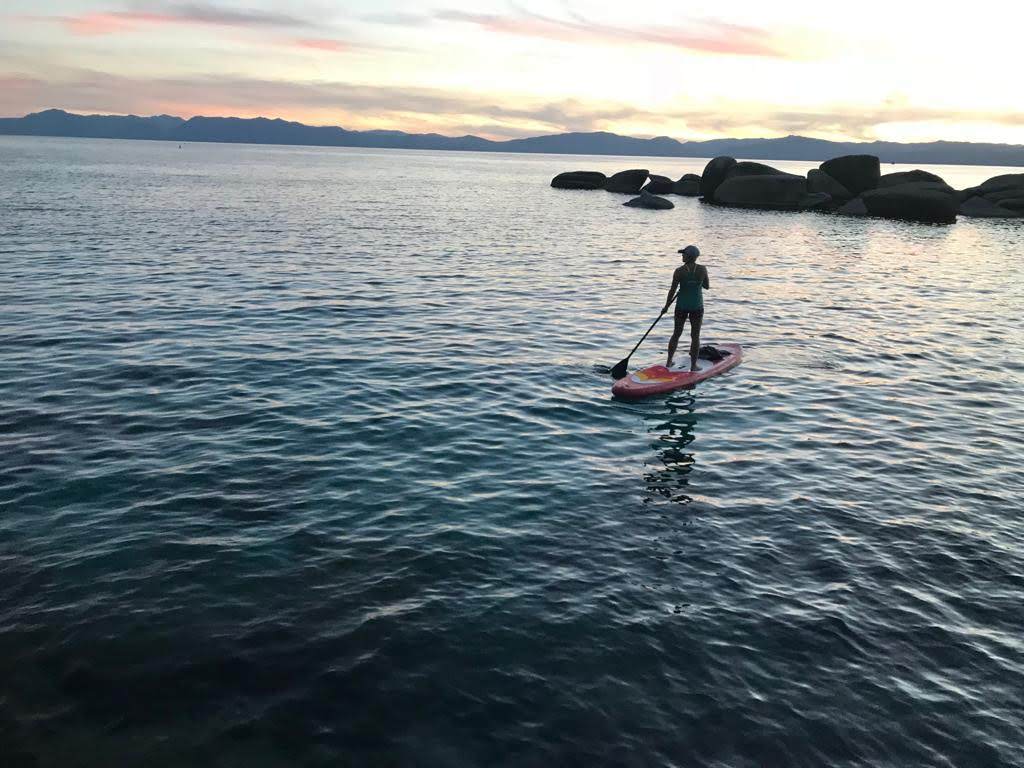 SUP Yoga
Taking your balance abilities to a whole new level: not only does paddling on SUP boards require great balance but so does practicing yoga. If you want to truly strengthen your core and watch your balance abilities improve combine these two unique activities. A great way to feel relaxed and present with water surrounding you.
Canoeing
With canoeing, you can either make it an extreme workout or a leisurely float. A potential great upper body work out and steadier than a kayak if this is your first time paddling on the water. If you're inclined to take a more leisurely approach, throw in a couple choice beverages to take canoeing to another level: canoozing.
Kayaking
Kayaks are highly maneuverable and sit very low to give you a new perspective while out on the water. Anyone can kayak, but beginners should stick to calm water and not be afraid to get a little wet, especially if you don't have the best balance. Kayaking is a superb way to get out and enjoy waterways from lakes to rivers and everything in between. To get into kayaking, check out your local rental store and try it out!
Surfing
Once you pick up the technique, surfing can be an incredible adrenaline rush as you literally ride a wave in to the shore. In addition, surfing is a whole body workout that will make you stronger for the next time! Lessons can be very helpful to aid in the learning process, and it is important to start with easier, smaller waves.
Kiteboarding
Also called kitesurfing (sometimes with a slightly different board), this water sport allows you to reach fast speeds and experience the adrenaline rush that wind propelled surfing offers! Feel the power of the wind in your hands as a kite propels you and the board under your feet forward. Instructional kiteboarding classes are highly recommended to get started kite surfing to begin with as the technique is difficult to first get a hang of. Don't let that deter you from zipping along the water with ease and the wind at your back!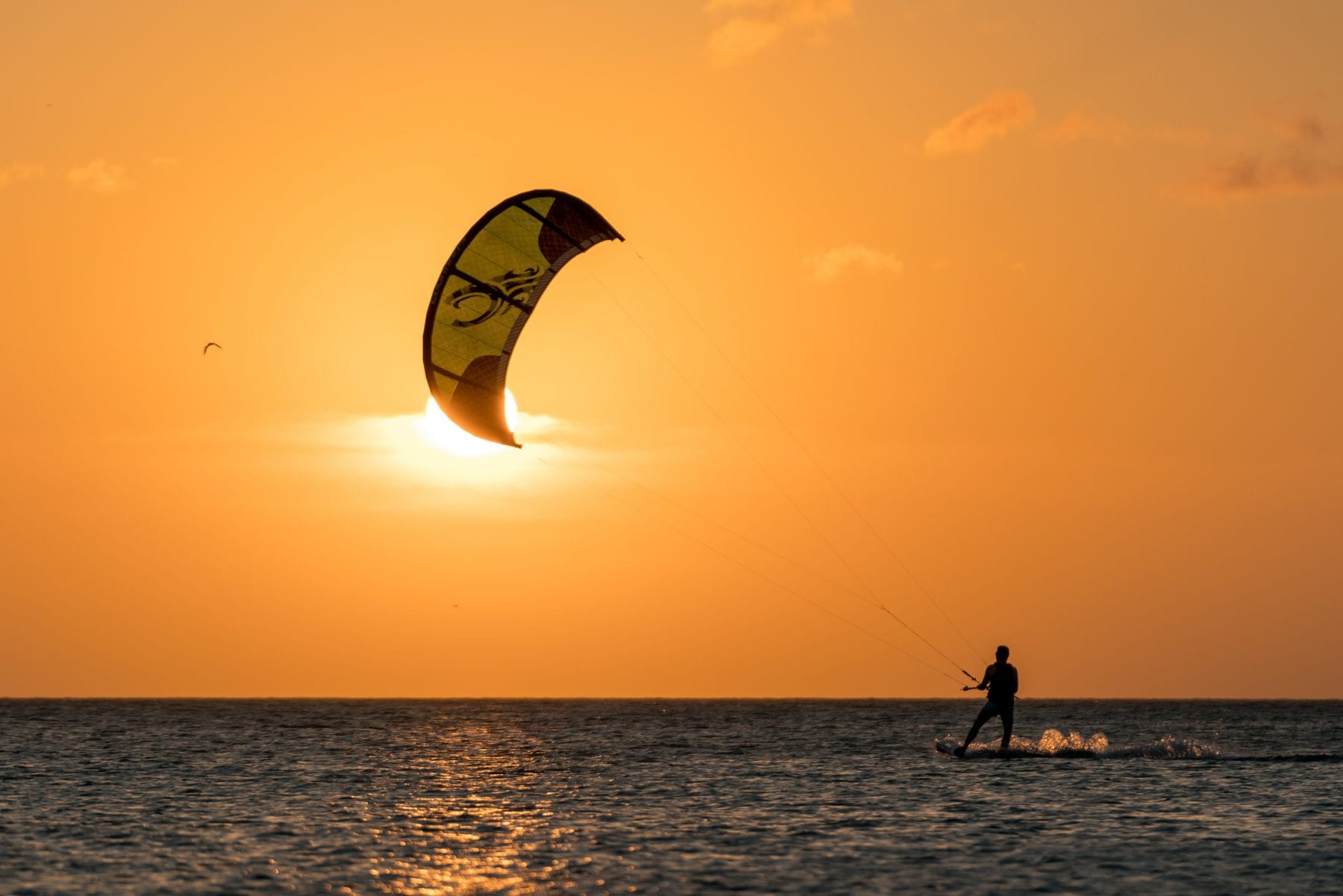 Windsurfing
Similar to kitesurfing, windsurfing utilizes the wind to propel a surfboard forward. However, in this outdoor activity the surfboard itself has a sail with a bar across it that the rider holds to catch the wind. When done correctly windsurfing can be a huge adrenaline rush as you zip along at high speeds propelled by the wind. Windsurfing is a major upper body and core workout, and should be attempted only after receiving basic instruction.
Whitewater Rafting
A fun outdoor activity for people of all ages! Whitewater rafting is difficult to organize on your own if you don't have the equipment (or experience!), so check out some of the top locations and visit a shop that provides a guided tour with all the necessary equipment for a fun water adventure.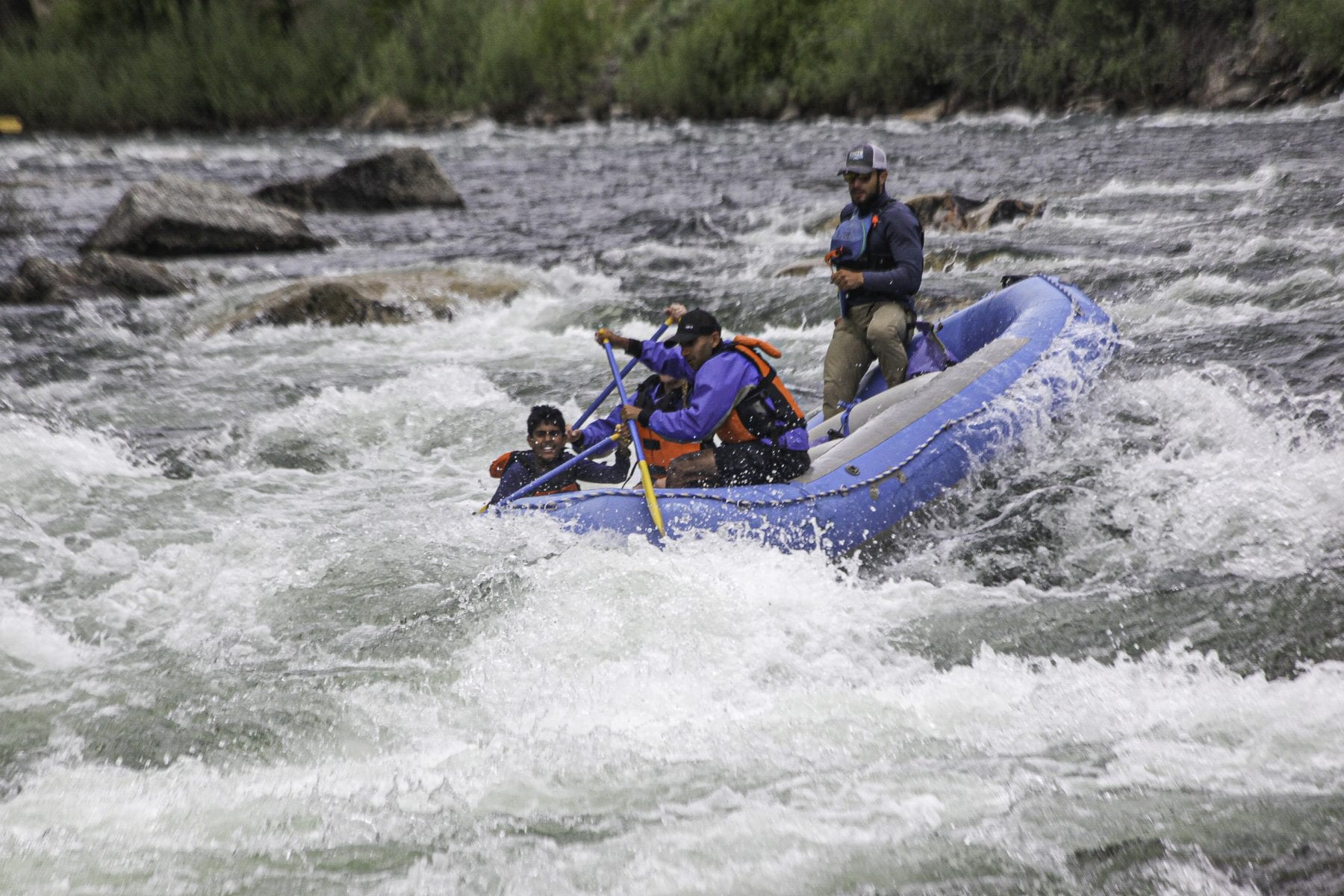 White Water River Boarding
A combination of white water rafting and boogie-boarding an ocean wave, white water river boarding gives you a much more intimate experience with the river. If you enjoy whitewater rafting and want to step it up a level, riverboarding is the ultimate whitewater trhrill. You'll want to rent the proper gear and safety equipment and get instruction first if you are new to the sport.
Snorkeling
You can easily purchase your own snorkel gear or rent it – snorkeling is an outdoor activity that requires little prior experience and is fun to see what is going on under the sea. It's even possible to bring your own floatation device so you can do little work, just enjoy watching the fish and other sea creatures in their habitat below you.
Scuba Diving
Experience life under the sea! There is a whole other world of life right here on our planet, but invisible to us under the water. Scuba diving allows you a glimpse into that world to see what it is like under the ocean. It is required that individuals receive training and instruction before diving, so look into the nearest center for you!
Cliff Jumping
Cliff jumping brings the diving board outdoors. This extreme sport can be an ultimate adrenaline rush as you plummet from new heights into the water below. Look up popular spots near you but be sure to err on the side of caution and be sure the water is deep enough to not hit what is below. Water levels can vary depending on the time of year, so check with knowledgeable locals, shops or informational websites before you jump!
Bungee Jumping
There is no rush quite like bungee jumping: making yourself jump off of a tall structure while attached to a long cord knowing you'll bounce back up! The options are endless: over water or over cliffs and valleys, each experience is bound to be different from the last. This is one activity that you want to do with an experienced company, and make sure you check their reviews! Shady roadside operations not recommended.
Skydiving
Skydiving is one of those bucket list items that people tend to put off to a later date, only to have that date never come. If you want to skydive in your life take a stand and get out there as you are the only one who can make that commitment. The experience is absolutely worth it! Ask around for a reputable company to take you, you may be surprised by how many people you know have done it!
Base Jumping
Base jumping is another one for adrenaline junkies and thrill seekers where you'll parachute, or wingsuit fly from a fixed structure or cliff. This is definitely one of the more extreme outdoor activities on this list. We recommend trying some of the other high adrenaline activities before you try this one, it requires knowing how to base jump, use a parachute and many other advanced skydiving techniques. #goals
Hang Gliding
Ever wanted to feel like a bird? This about as close as you can get! Jump off a mountain or cliff and glide through the air using a light, non-motorized aircraft called a hang glider. IF you really want to get into this hobby, you can start with guided tours and then take classes to reach a more experienced level or to be able to go solo.
Paragliding
Similar to hang-gliding, but with a parachute with a suspended harness for a slower ride down. The good news is that you can easily do this even if you are new to the sport – paragliding companies pair you with an experienced pilot that will sit behind you, and you can just take in the views!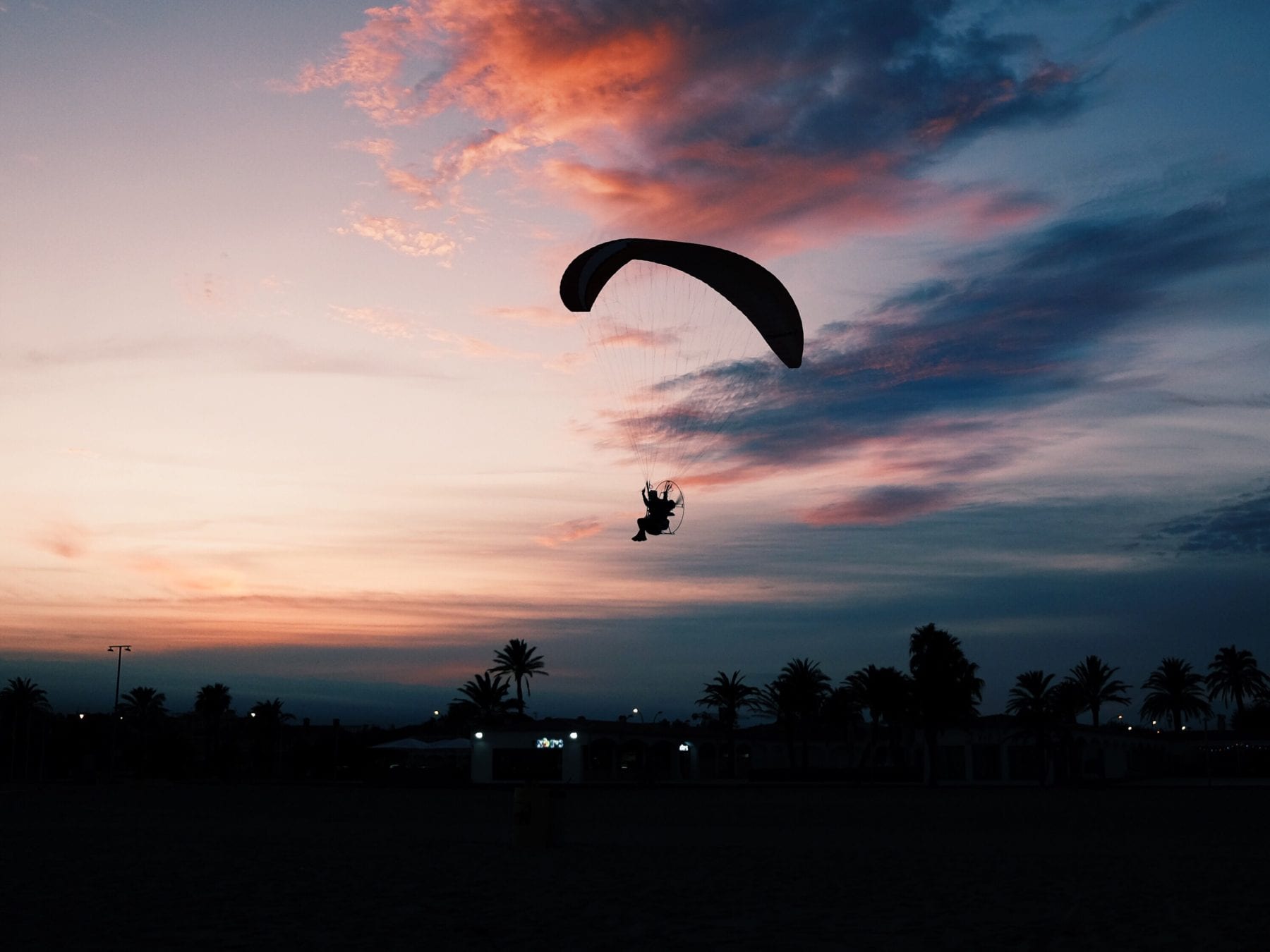 Winter Outdoor Activities
Ice Skating
A great activity for all seasons, you can find an indoor rink in the hot summer as a way to stay cool or check out some beautiful outdoor rinks or even a frozen pond in the winter months. You can rent skates and get out on the rink to practice your speed, your balance, or even your grace practicing spins and jumps.
Sledding
A must do winter-time outdoor activity! You can purchase a sled or make your own following DIY instructions or even use something as accessible as a garbage can lid: find a hill with some snow and let the sled do the rest of the work. The adrenaline rush going down the hill will make it worth the climb back up every time!
Snowshoeing
Don't let snow stop you from taking a hike in the winter, keep exploring your favorite trails. Feel the affects that snow has on nature as everything has a blanket of calming silence over it. Snowshoeing allows you to access otherwise inaccessible areas in deep snow, and offers incredible rewards with stunning wintertime views. Most outdoor gear stores offer rentals and advice, and don't forget to check forecasts before hitting the trail!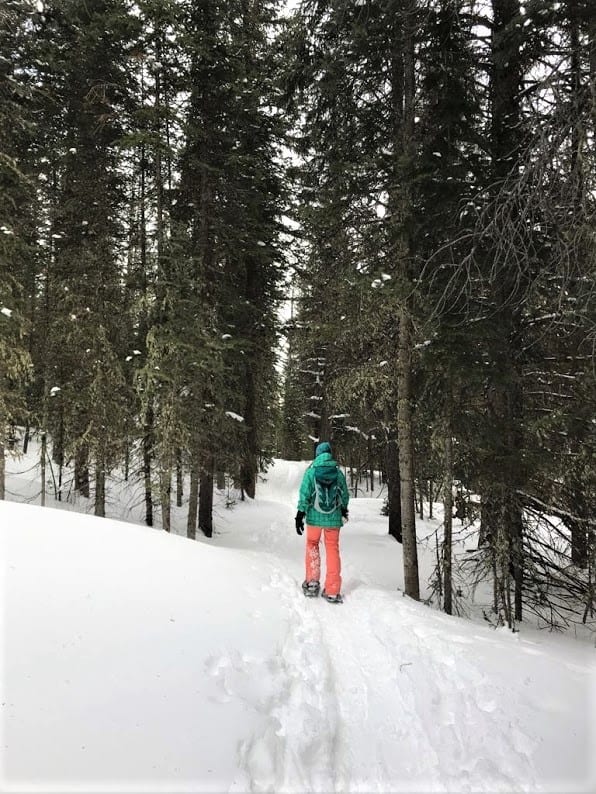 Cross Country Skiing
A highly rewarding activity after you pick up the technique (aka fall a couple of dozen times), cross country skiing offers a full body workout. Cross country (or Nordic) skiers use their skis as a way to move across snowy landscapes, rather than the chairlifts that downhill skiers use. Zip around on the snow at higher speeds exploring new trails or some of your favorite trails in the winter months.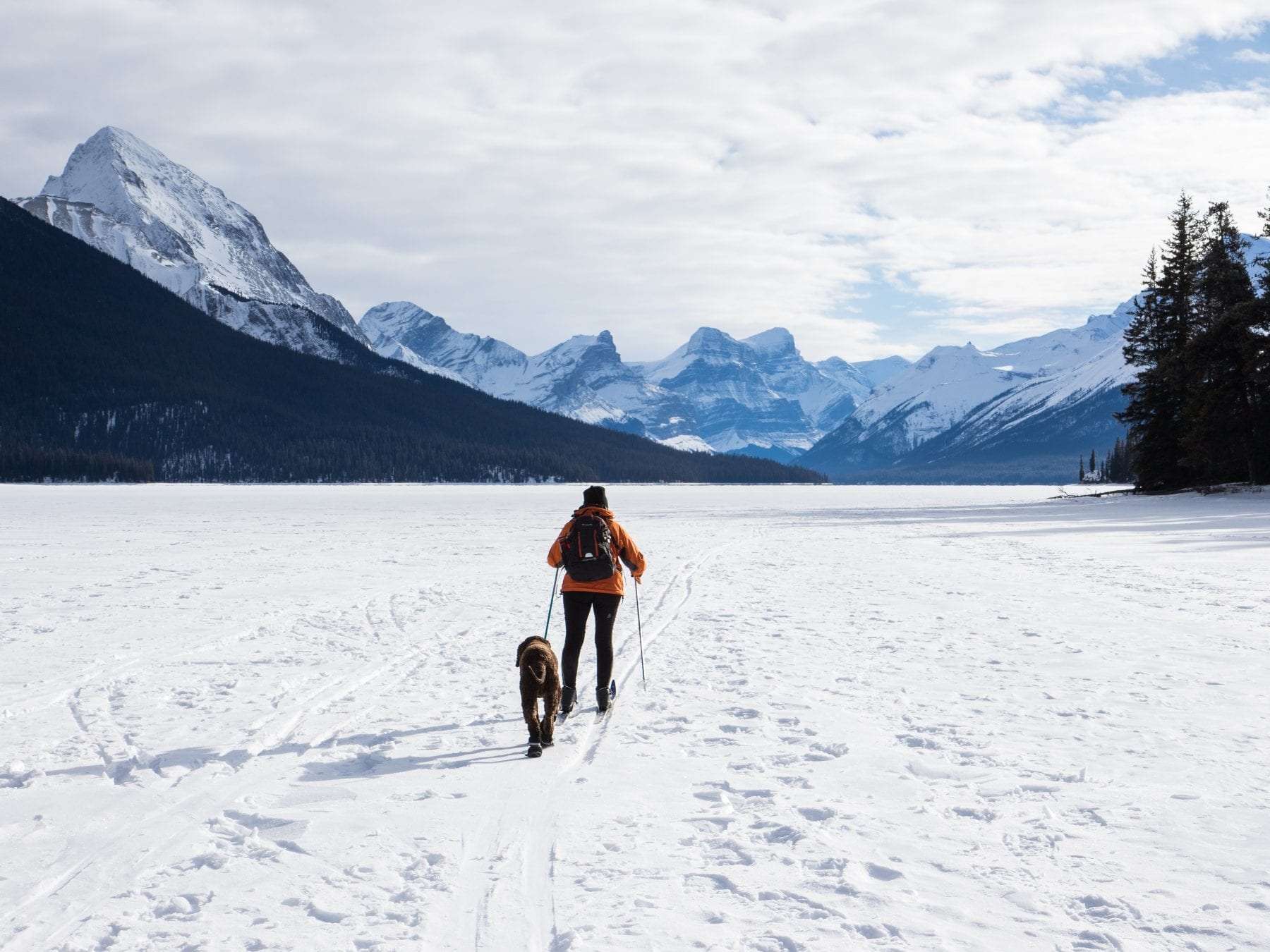 Downhill Skiing
A fun winter activity for anyone from beginners to experts – most ski resorts offer a variety of slope difficulties. If you have never tried downhill skiing but enjoyed simple sledding in the past, consider taking it to the next level with skiing! Lessons will help and build skills for this activity but it's also possible to just rent the gear and try it out! Remember, PIZZA, to slow down (this will make sense later, sorry for getting you hungry).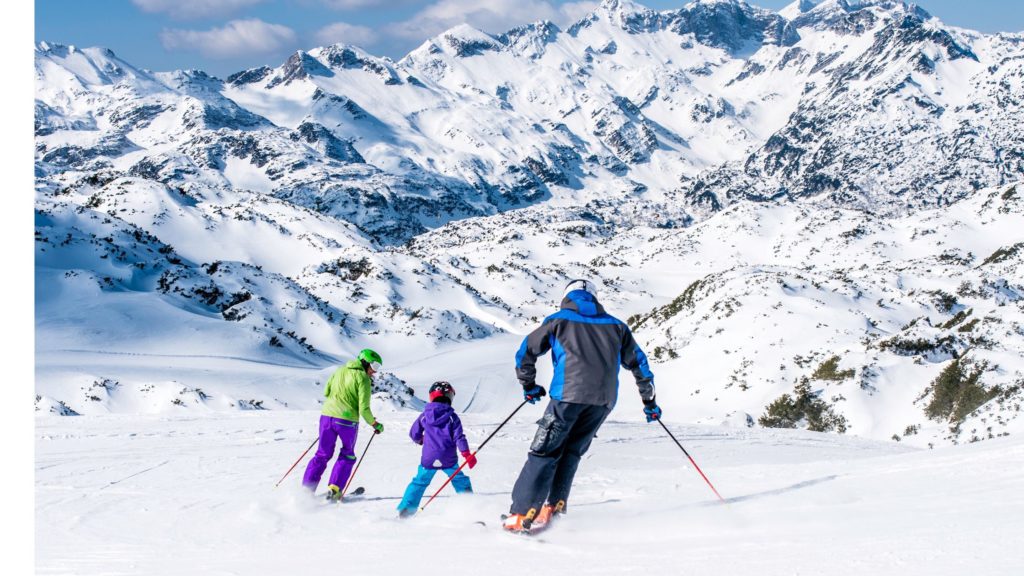 Snowboarding
Also done either in the backcountry or most often at ski resorts, snowboarding is a combination of skiing and skateboarding. You're carving the snow just like skiing but pointing both of your feet sideways on the board using the toes and heals to carve into the snow. All of the ski resorts offer snowboard rentals and lessons – so what are you waiting for?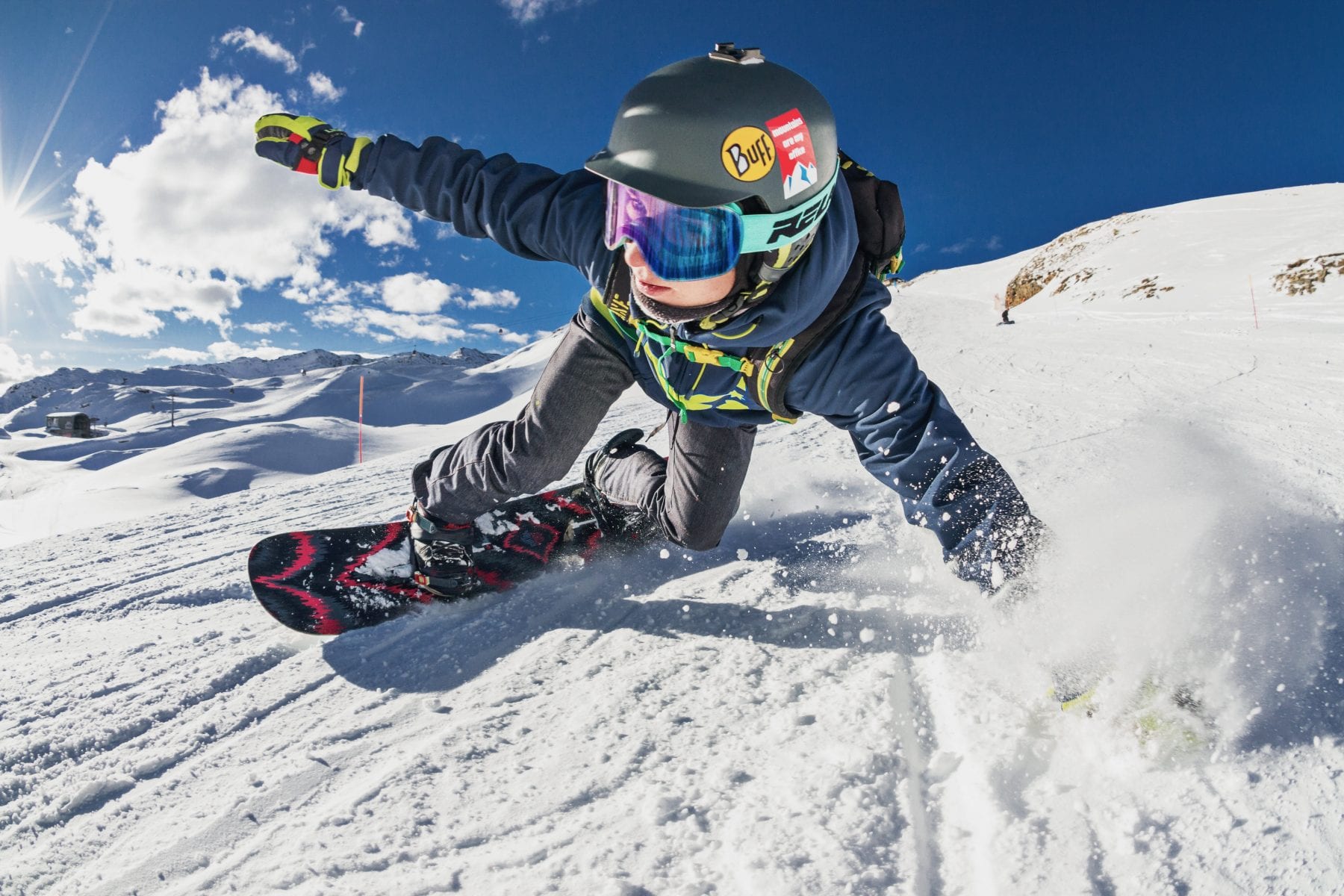 Backcountry Skiing/Skinning
Skinning refers to attaching an abrasive fabric to the bottom of your skis to give them traction in order for your skis to essentially act as snowshoes. With these "skins" you can hike and access untouched powder and snow providing for some unforgettable turns. It is recommended that individuals already be strong skiers before back country skiing, and depending on the terrain also have avalanche training. So you kinda have to know your isht before you head out there.
Polar Bear Swim
A polar bear plunge is typically done during the winter in a frigid body of water. Many people celebrate the New Year with a polar bear plunge or use it as a fundraising event. It's a great way to really experience winter firsthand… just don't stay in too long!
Fat Biking – Snow
Have you seen people riding those big bikes around in the snow lately? Those are fat bikes, and they are all the rage. They are basically beefed up mountain bikes with thick tires that do equally well in snow and dirt, so you can actually ride them year-round!
Ice Climbing
Can you imagine climbing up your favorite waterfall during the winter when it's frozen? This is what ice climbing is. It is extremely important to have the right gear and training before attempting. But is also highly rewarding and with unparallel beauty. One of the coolest festivals to check out is the Ice Climbing Festival in Ouray, CO!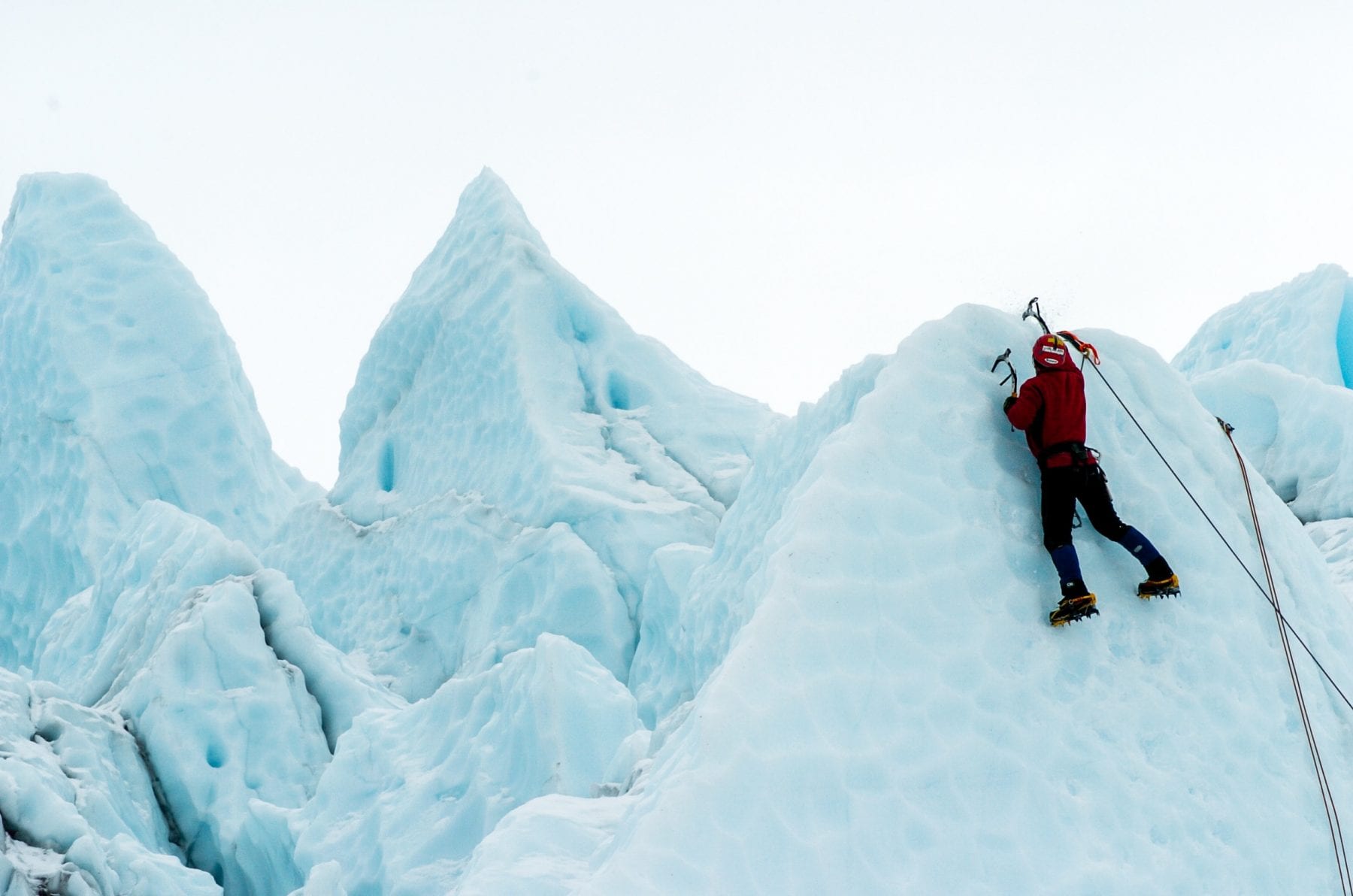 No matter which outdoor activity you choose, make sure you follow Leave No Trace principles, and recreate responsibly outdoors to ensure our wilderness areas stay pristine for generations to come.