Exploring near Bluff, UT during the solar eclipse
This past weekend, we went to Bluff, UT to see the solar eclipse which luckily passed through right in our backyard in the four corners area. This was an impromptu trip to meet up with some nomadic friends who happened to be in the same area.
When we got there, just like any other destination, the first thing we did was open up our trail-finding apps like Trailforks, AllTrails, and others. At first glance, it seemed that there were no mountain biking trails nearby and all of the hiking trails were at least a 15-minute drive away. Bummer…
The first evening, we all piled into our cars and went out for a hike to see Native American pictographs on what on paper seemed to be a short hike with a relatively low level of adventure associated.
Hiking The Sand Island Petroglyphs Trail
On paper what seemed like a less than .5 mile flat trail ended up being one of the best beginner trails near Bluff, UT that we've hiked to see Petroglyphs, and although the distance of the trail was short, we were able to find some rock scrambling and attempted some technical moves to get up and over a quicksand puddle (that I almost sunk into) followed by a dip in the refreshing San Juan River.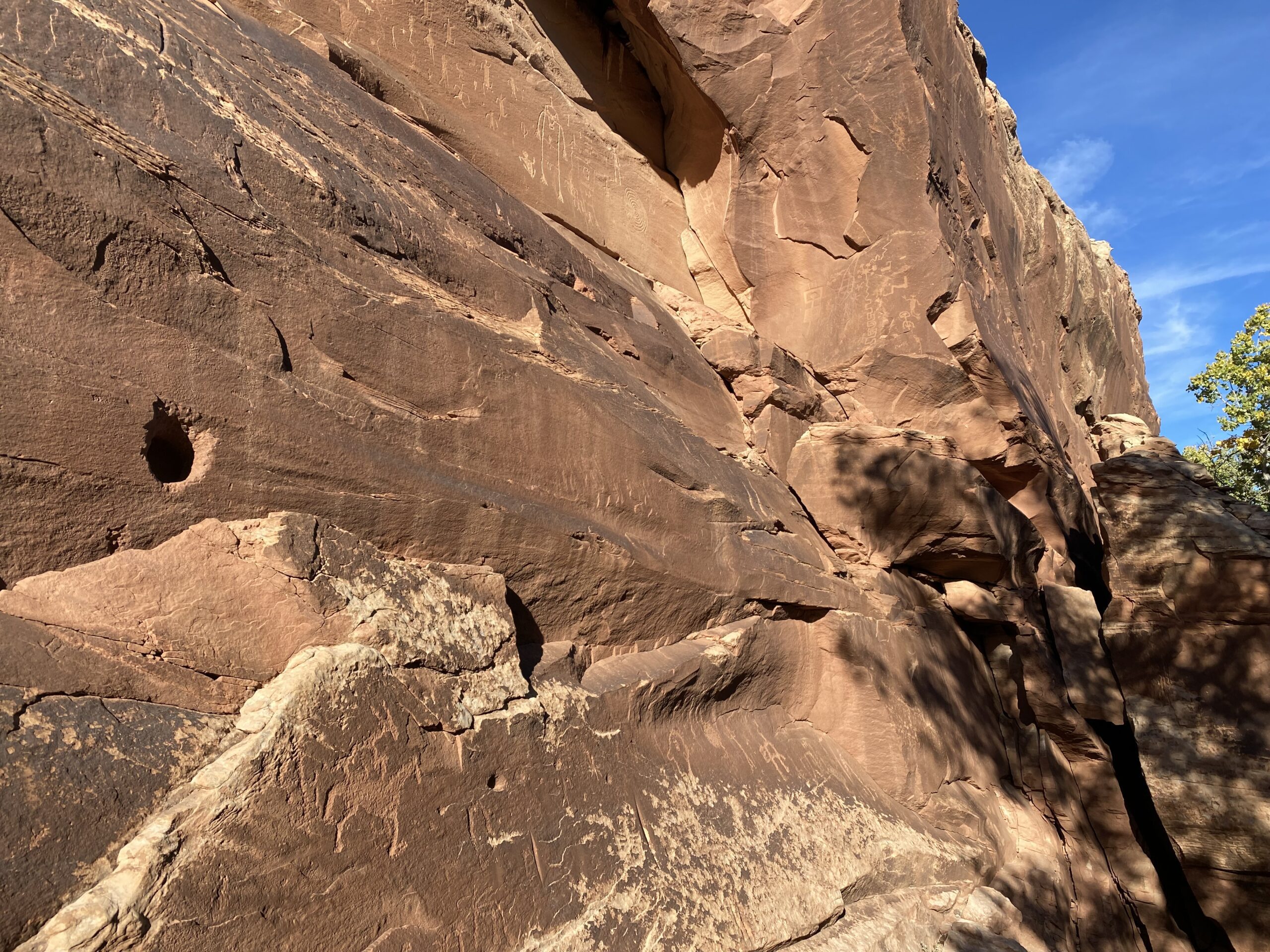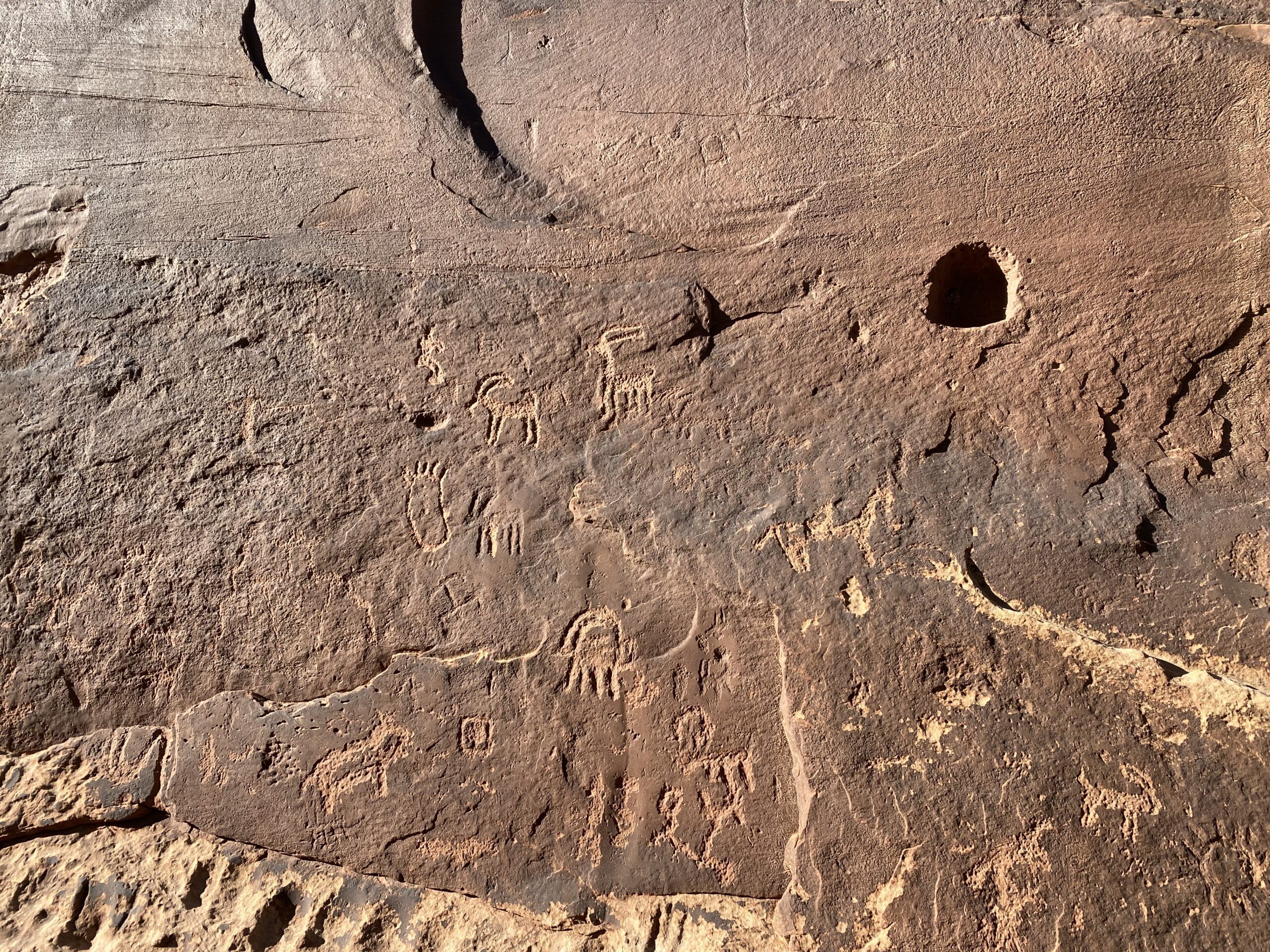 The no-name slickrock mountains
Back at the campsite, I kept staring at the beautiful sandstone slick rock mountains across the highway that were fenced off from the road and not easy to access. It wasn't until the morning of the eclipse that I decided to get out for a run and scope out a way to get to the top of those hills to explore. During the 6-mile run, I found a dirt road that led to the backside of the mountains and dropped into the slickrock terrain. I couldn't believe my eyes when I got there! There were incredible slickrock features like bowls, drops, and steep ups and downs that I couldn't come back to ride on my bike. I called Julie right away to get her stoked about the post-eclipse ride.
It was the most fun I've had on my mountain bike in a very long time, partially due to the low expectations set from the lack of recommendations, the lack of reading reviews and checking ratings before going for a ride. Or maybe it was the experience of discovering an outdoor adventure playground spontaneously on my own! There were so many technical ups and downs and Julie and I loved attempting them over and over.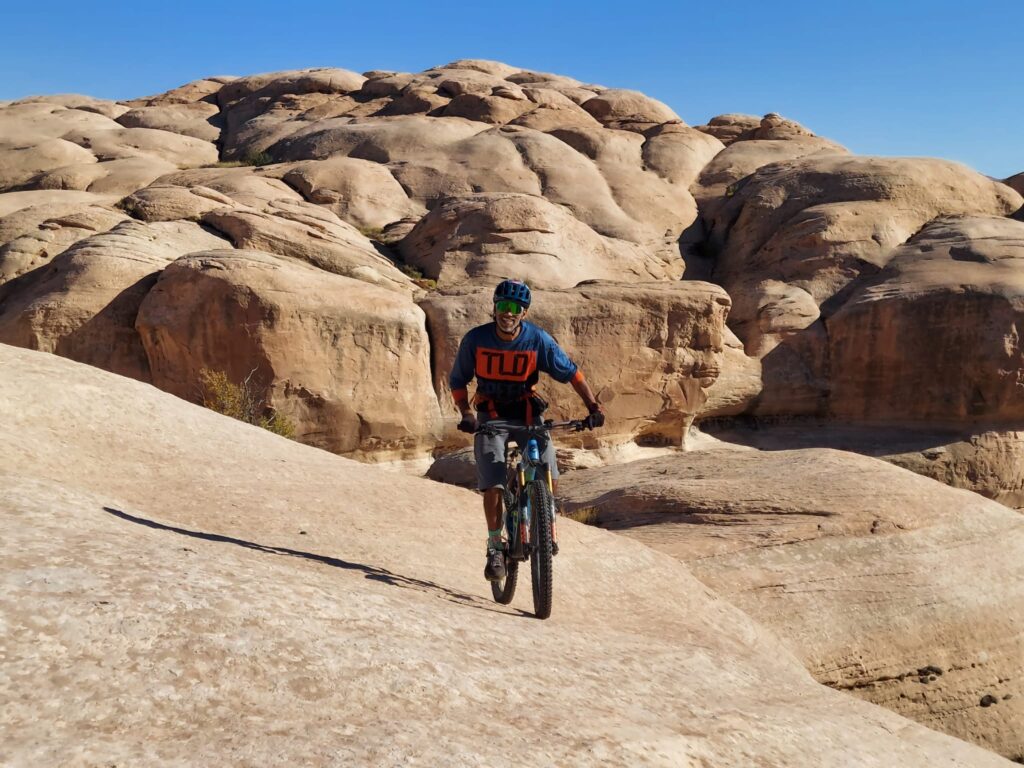 Cave Coffee, Meditation, and Leave It Better
The last morning of our weekend adventure came to a close with restorative meditation that we ended up doing in a cave with cliff dwellings in it, about 1/4 mile from our campsite. We did a guided meditation, had our coffee, and spent the next hour cleaning up small pieces of glass from all around the cliff dwellings from broken bottles. We learned about Crytobiotic soil, its importance on the fragile desert eco-system and how to identify it as there was a lot of crypto in the area.
It was a morning that will forever be engrained in my memory.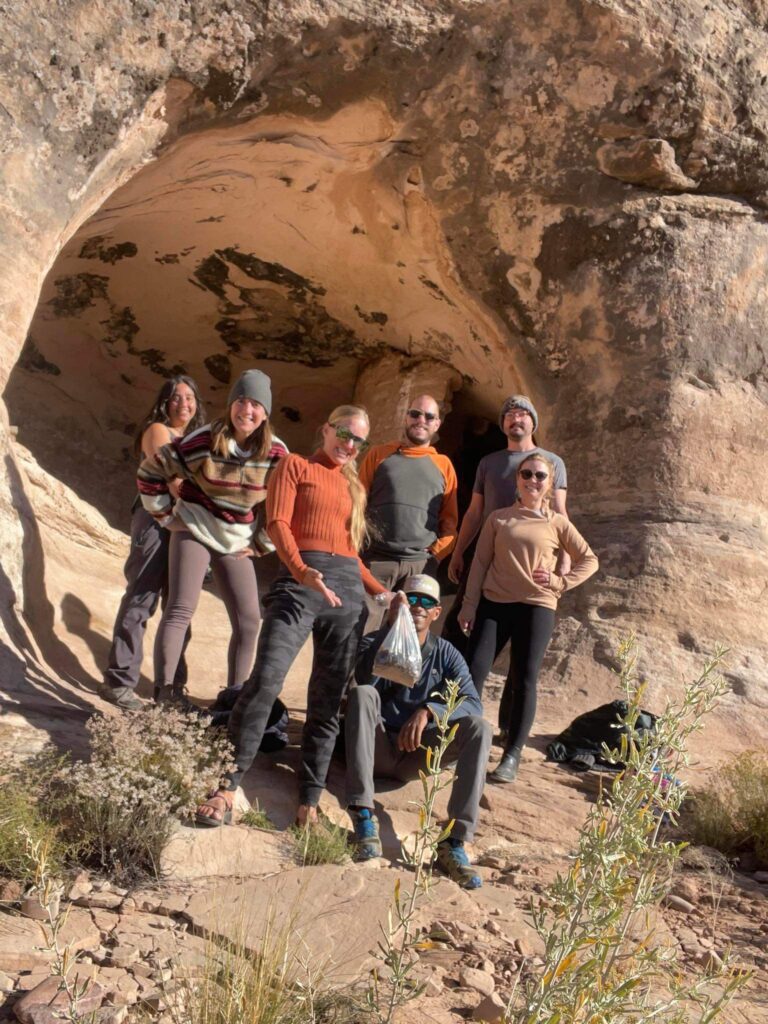 The reason I'm sharing this post today is because this weekend's experience reaffirmed my belief that adventure opportunities are everywhere! You don't have to drive far or be disappointed if you don't find the most epic trails on the app of your choice. Sometimes you just have to get out there and see what you find, you may surprise yourself! Just get outside!