Mountain biking Dolores, CO
Dolores, Colorado, is a small town located in the southwestern part of the state. It is situated at an elevation of approximately 6,924 feet (2,110 meters) above sea level. The town experiences a semi-arid climate, with warm summers and cold winters. Average temperatures in Dolores range from highs in the 80s°F (around 27-32°C) during the summer months to lows in the 20s°F (around -6°C) in the winter. It's known for its proximity to outdoor recreational opportunities, including mountain biking trails like the Boggy Draw trail system, as well as its scenic beauty in the heart of the Colorado Rockies. Julie and I have heard a lot about this the Boggy Draw Trail System and the McPhee Reservoir and this fall, we decided to make our way over to Dolores to finally ride these epic trails.
McPhee Reservoir Overlook Trail

The Boggy Draw Trail System
The Boggy Draw trail system features the Boggy Draw loop, a nearly 9-mile smooth and flowing singletrack trail. It's an ideal destination for mountain biking, especially during the hot summer months due to the abundant shade and cooler temperatures compared to other local rides like Phil's World. Additionally, the area is known for cattle grazing, typically from late May to July. Riders should respect local ranchers by using ride-over crossings and leaving gates as they find them. You might encounter a few cow pies along the way. The presence of small ponds along the trail makes it dog-friendly.
This was a very mellow and easy trail network that would be great for beginner mountain bikers or those looking to get fast flowy miles in.
String Bean Trail
Although I didn't get to mountain bike this trail and only trail ran it on this trip, I can't wait to come back and ride this! This trail reminded me a lot of riding the mesas near Hurricane, UT. There were so many fun sections on the mesa with beautiful overlooks of the Ute Mountain and the La Platas. I think this would be a really great intermediate trail for someone that is looking to try technical sections without too much exposure.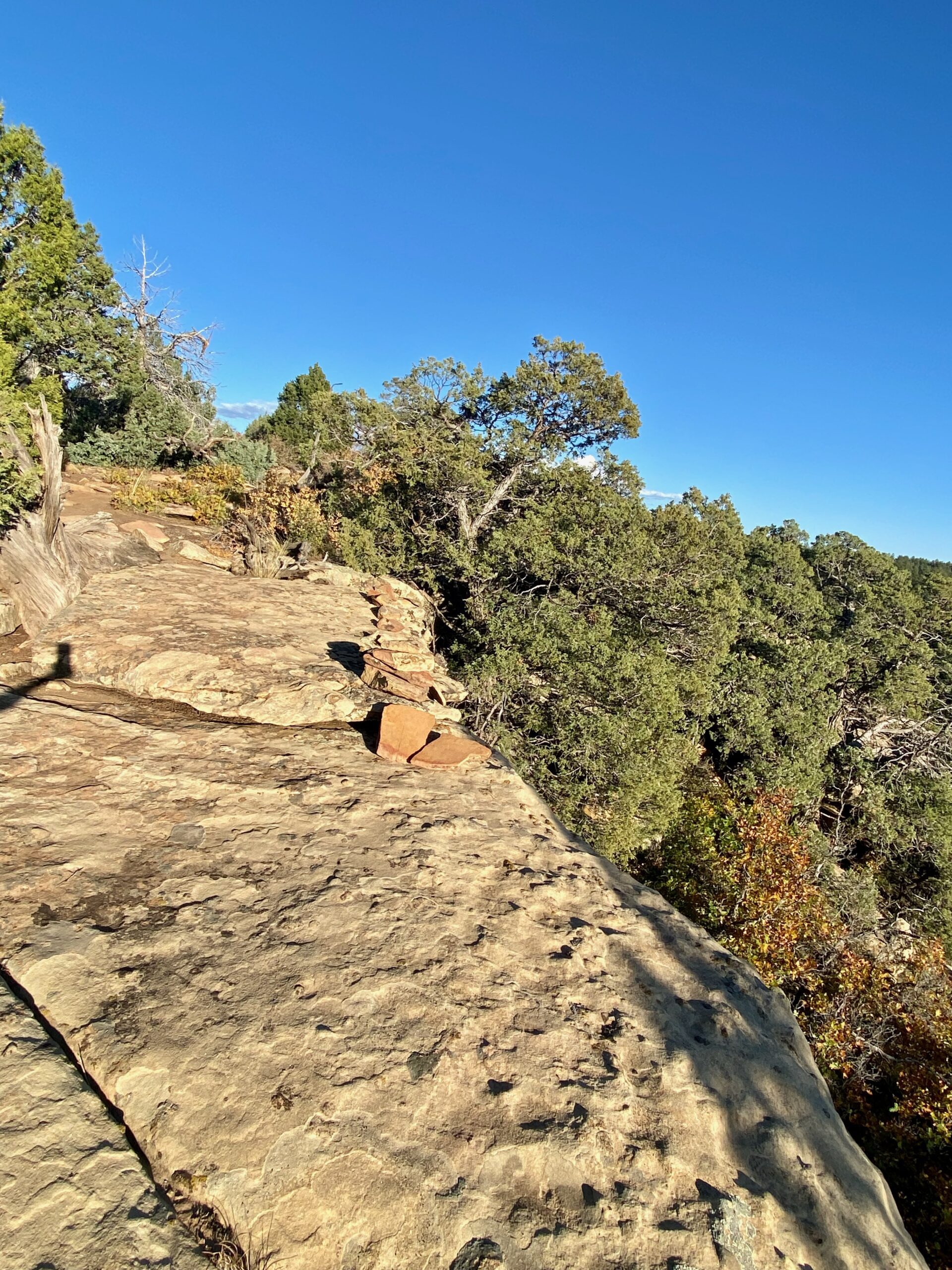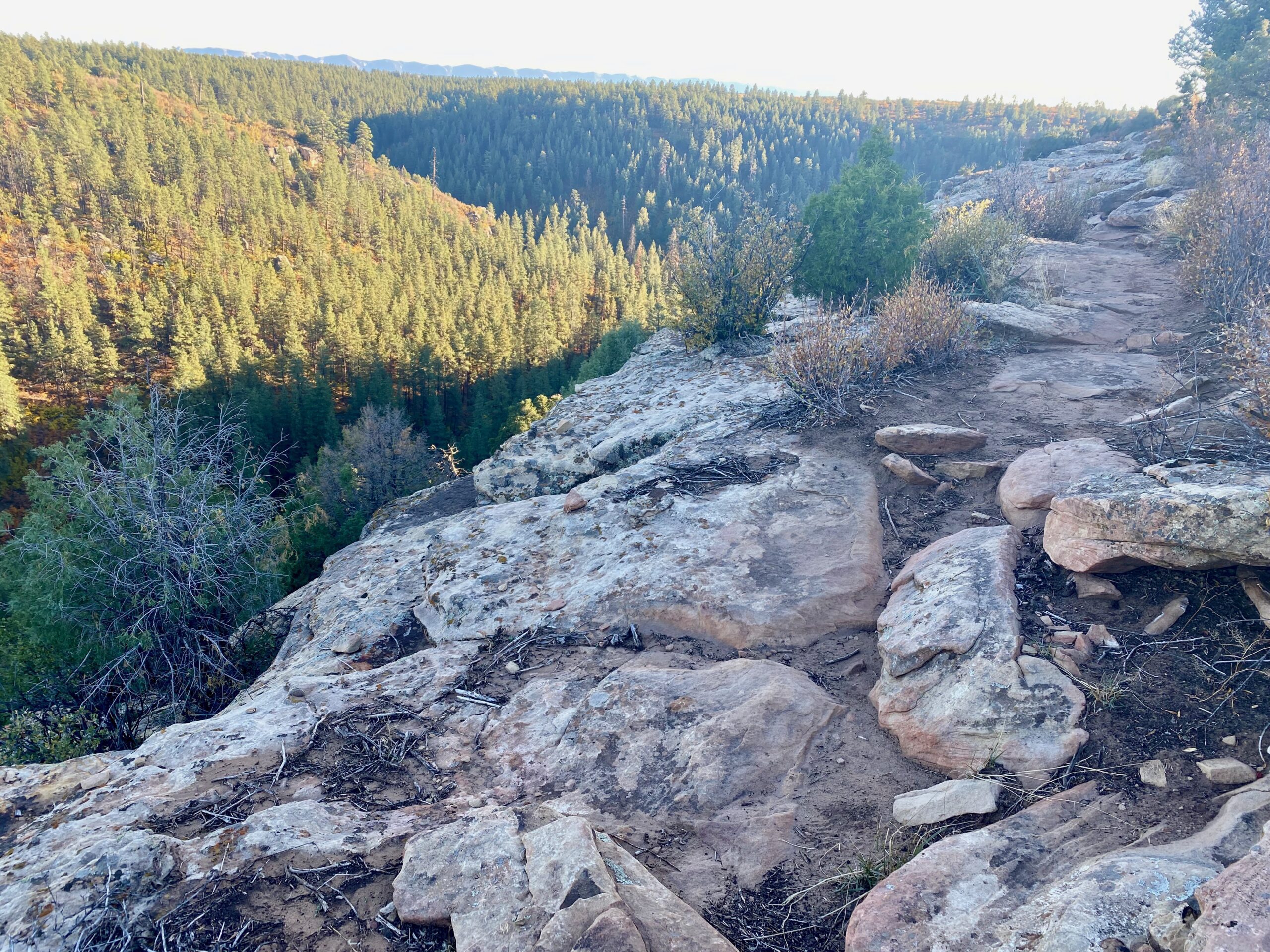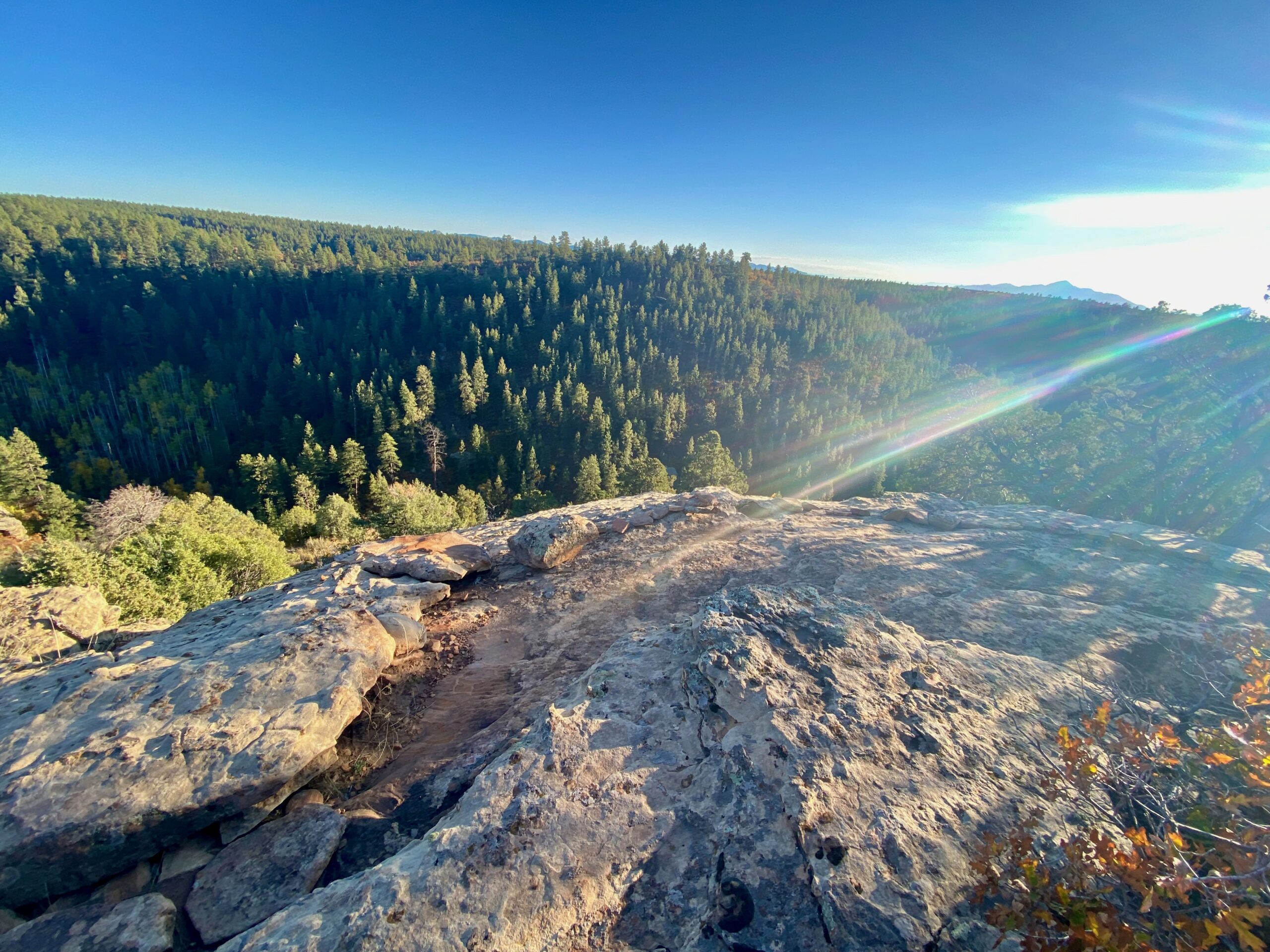 Dolores, CO Bike Shop and Bike Rentals
The Kokopelli Bike Shop in Dolores is an expansion of the original Kokopelli Bike Shop in Cortez, CO. It has a great selection of gear to purchase like clothing, helmets, accessories, bike tools and a great selection of hardtail, gravel and mountain bikes. They rent full suspension mountain bikes as well.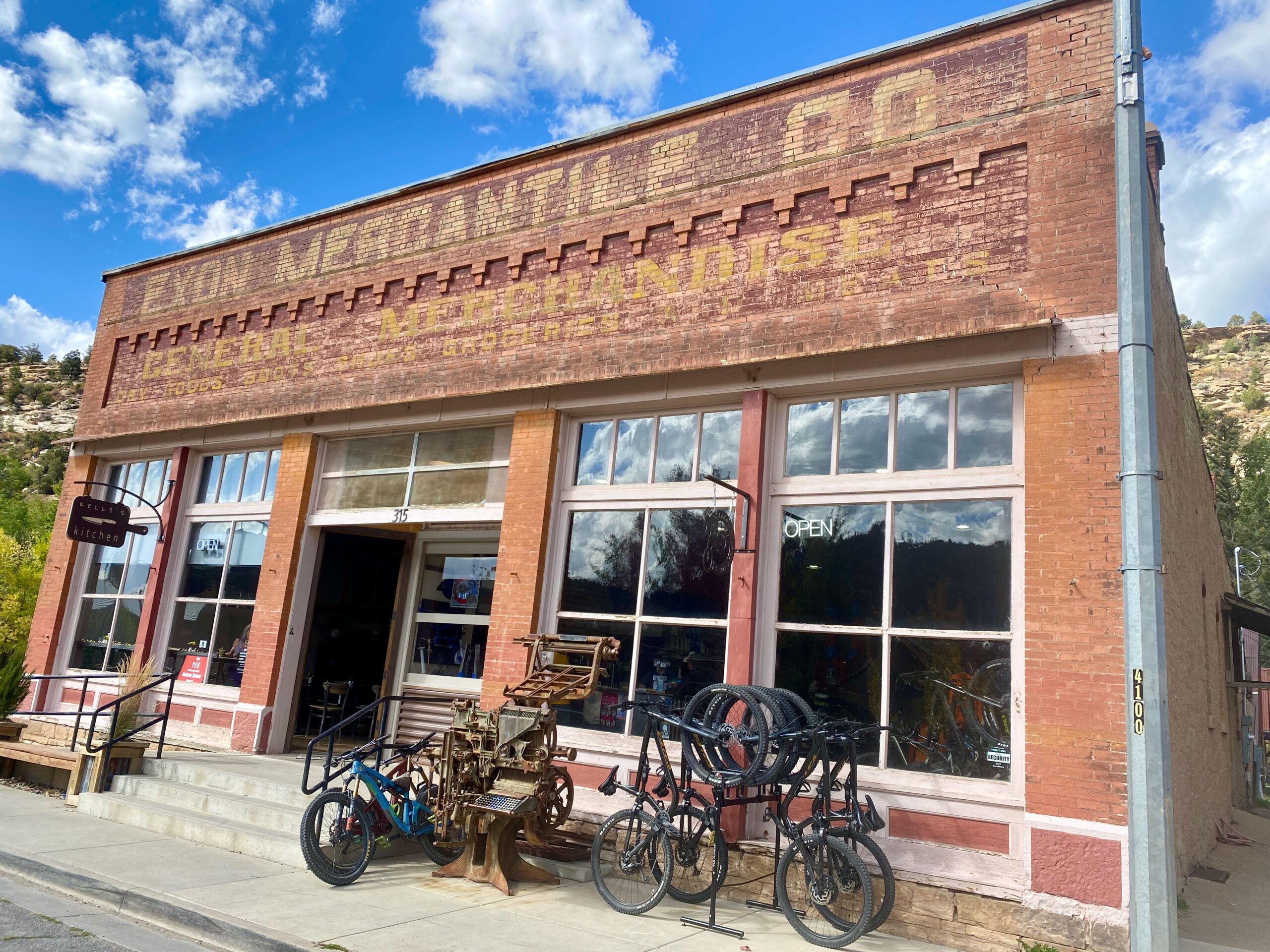 Where to eat in Dolores, CO
We grabbed a bite at Kelly's Kitchen which had a great coffee selection and breakfast/lunch options, it's right next door to Kokopelli bike shop. Dolores River Brewery also had a great outdoor hangout scene with a food truck but they weren't open yet when we bike through.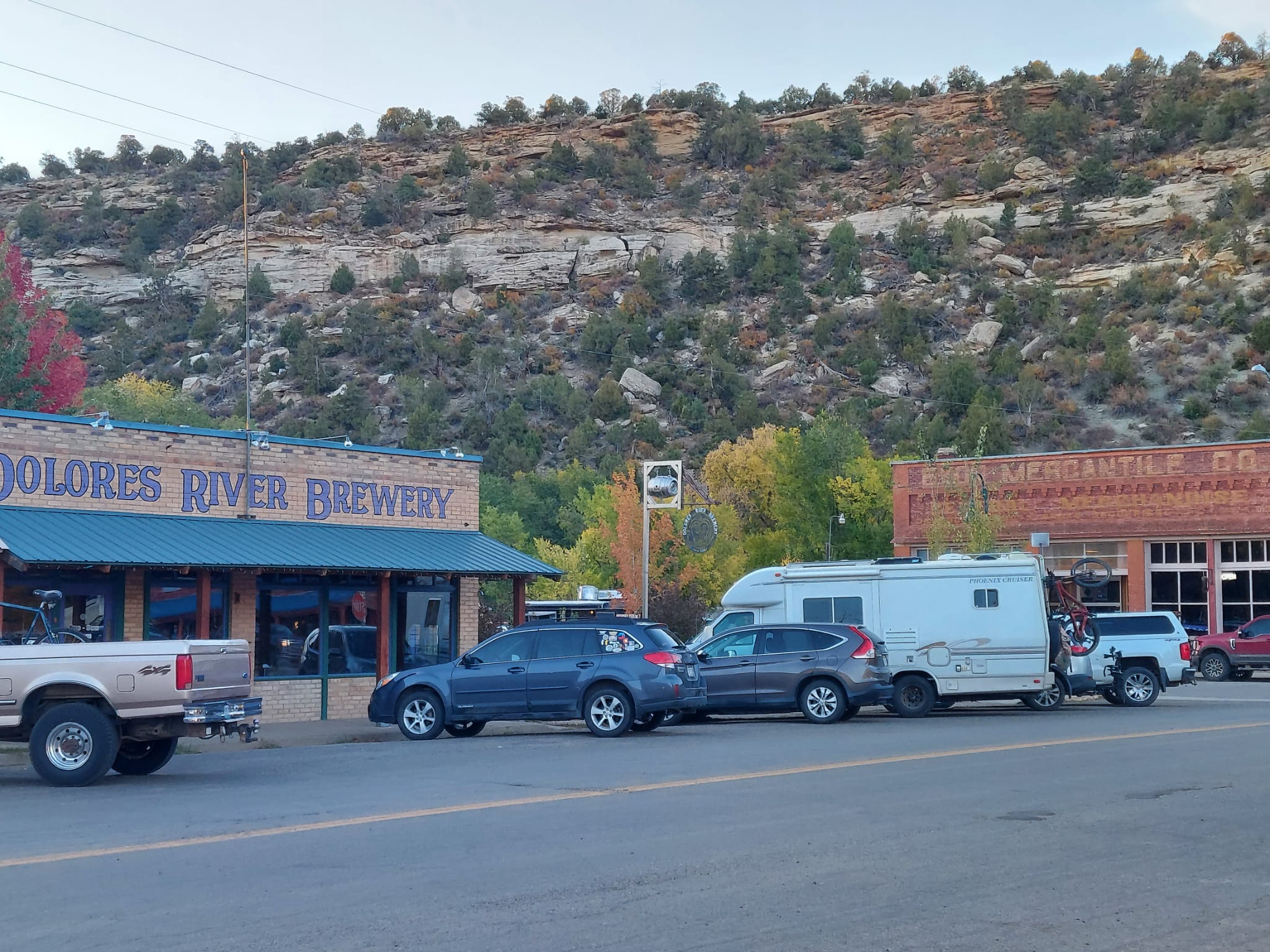 Mountain biking lessons near Dolores, CO and Boggy Draw
While we were in Dolores, we ran into our outfitter partner Jake from Zuma Bike Ranch! While you're in the area, we recommend camping at Zuma Bike Ranch and signing up for some mountain biking lessons. They offer group and private lessons for all ability levels and Jake has spent thousands of hours working on a custom built trail designed to teach mountain biking skills.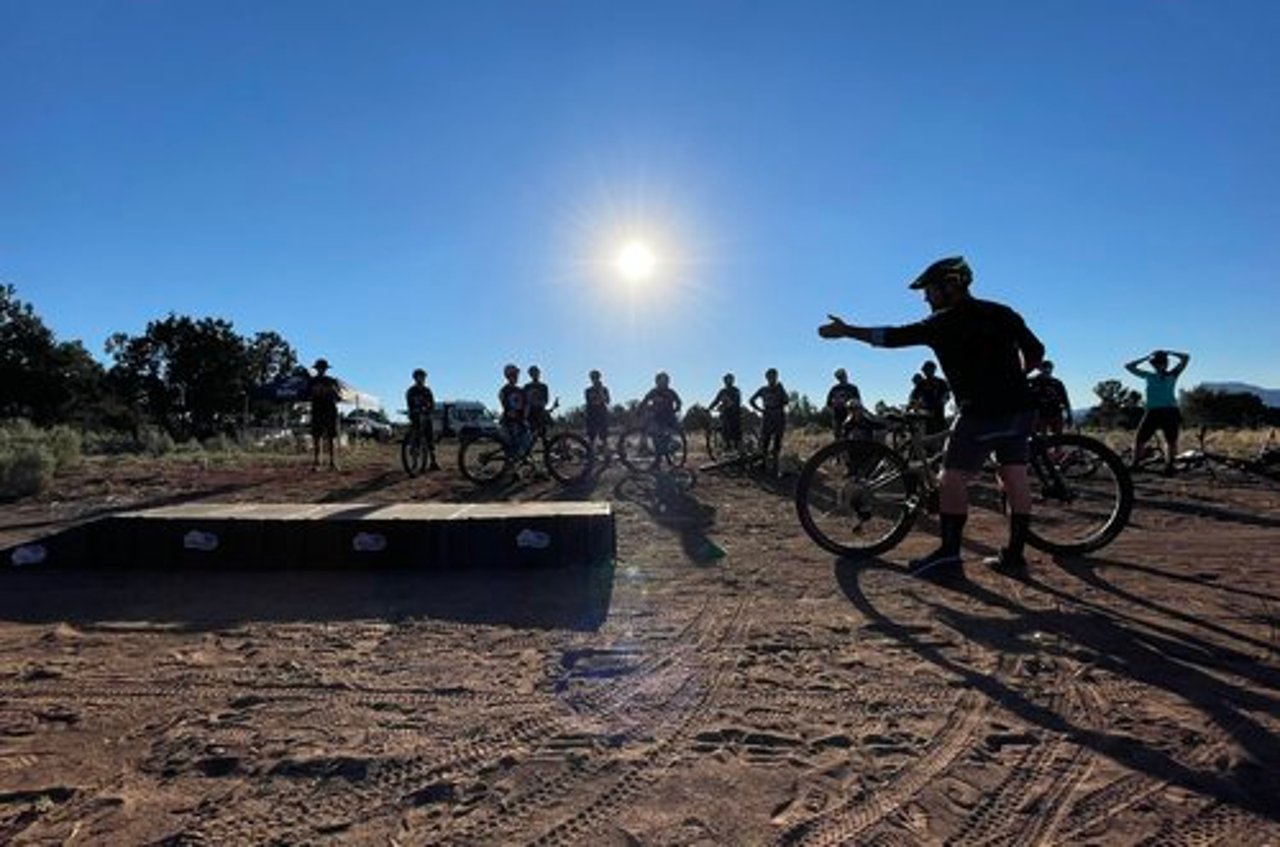 Other activities near Dolores, CO
Rafting on the Dolores River: Besides mountain biking, the Dolores River offers beautiful and remote rafting experiences, particularly in late spring and early summer when water levels are ideal. You can take a guided rafting trips to navigate the river's exciting rapids and enjoy the beautiful scenery.
Paddleboarding at McPhee Reservoir: In addition to mountain biking, the McPhee Reservoir provides an excellent setting for paddleboarding. Rent a paddleboard or packraft from Kokopelli Bike and Board in Dolores and explore the calm waters of the reservoir. It's a great way to soak in the surroundings and enjoy a relaxing day on the water.
Phil's World Trail System: Well known for its mountain biking trails, the Phil's World Trail System is close to Dolores and is a must visit trail system if you have extra days to spend.
Hiking in the San Juan National Forest: Dolores is surrounded by the stunning San Juan National Forest, which offers numerous hiking trails suitable for various skill levels. Whether you're looking for a short nature walk or a challenging day hike, the forest has plenty to offer.
Please remember to stay on trail, practice leave no trace principles and support the local trail organizations like South West Colorado Cycling Association that make mountain biking and outdoor adventures possible near Dolores.