Salida, CO Adventure Itinerary
You may have never heard of Salida, Colorado, a quaint town in the Colorado Rockies surrounded by peaks over 14,000 feet.  With so many other famous Colorado destinations, Salida often gets overlooked.  But that only adds to it's intrigue.  Salida is only a 3-hour drive from Denver, and this outdoor mecca plays host to mountain bikers, mountain climbers, rafters, rock climbers…and the list goes on.   Check out our 3-day itinerary to enjoy the best outdoors the town of Salida has to offer.
First Day
Monarch Crest
This is an epic trail to experience this land of high peaks.  You can take a shuttle up to the Continental Divide at Monarch Pass and ride the infamous Monarch Crest trail down.  This trail is an IMBA epic ride, and one of Colorado's top 5 epic rides.  At 34 miles it's a full day adventure for most.
Starting off on the trail, you will be above the tree line and the never-ending views are magnificent.  As you ride down, you will drop into aspen forests and more fun, flowing singletrack.  Overall the trail is mostly downhill, but don't be fooled because even the few short climbs can wear you out at this elevation.  You will encounter everything from singletrack, doubletrack, smooth and flowing descents to rocky, loose trail.  The loop is actually three trails combined into one famed ride, so use the MTB Projects app to make sure you don't get lost.
Cottonwood Tour
If Monarch Crest trail is still snow covered (typically before June), or if you don't feel like dealing with a shuttle, ride right out of town to the 23-mile Cottonwood Tour.  This ride is rated blue/black (intermediate/advanced) on MTB Projects, which is mainly due to some technical rocky sections in Cottonwood Gulch that are a technical rider's dream but can also be easily walked.
The tour starts with a 7-mile gradual gravel road climb (head out early because the road is full sun exposure) before you hit singletrack and climb a bit more.  At the top, the views of Salida are gorgeous, so stop and take it in before you hit one of the best descents in the region.  You will ride a few different trails throughout the Tour, but the signage is good and the MTB Projects app has detailed information on each.
Our favorite trail of all was the Rumba trail, which climbs to a ridge with great views, then drops down into an open valley.  Be prepared for 2.5 to 4.5 hours in the saddle for the whole Tour, depending on your pace.  You can also cut out the climbing and do this ride as a shuttle by driving up to the parking area at the Cottonwood trailhead.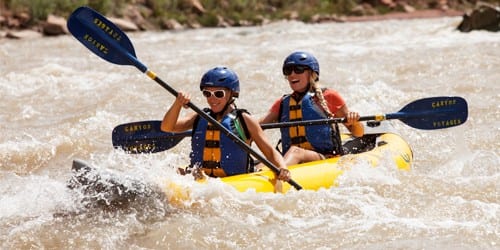 After the ride, head into town to lounge on couches at Woods' Distillery, sipping one of their many tasty craft cocktails.
Second Day
The renowned Arkansas River flows through these high peaks, carving steep canyons and delivering various levels of rapids throughout its length.  The Arkansas has it all – whether you want an enjoyable class I-II float, or an exciting III-IV whitewater adventure.
Rent an inflatable kayak or raft for the calmer sections of the river.  Our suggestion is to start at Stone Bridge access and paddle 12 miles of class I-II rapids into downtown Salida.  Or book a rafting adventure to experience the legendary class III-IV Brown's Canyon rapids north of Salida, among other options.
After your river adventure, watch advanced paddlers taking turns on the whitewater course right downtown while you sip margaritas at Boathouse Cantina on the river.
Third Day
You can't leave Salida without summiting one of the area's 12 "fourteeners" or peaks over 14,000 feet.  We recommend that you save this for the last day so you can get acclimated to the elevation, and always start early to be back down before the storms that typically roll in around afternoon.  Hiking with kids?  See these tips for summit success with kids.
While none of the fourteeners can be described as anything close to easy, some of the more commonly hiked peaks include Mt. Yale, Mt. Huron, and Mt. Antero.  These peaks offer mind-blowing views, especially once you get above the treeline.  If this is your first fourteener, be prepared to walk slow, take breaks when needed, and bring lots of water and fuel.  When you reach the summit, relish the 360-degree panorama of snowy peaks as far as the eye can see!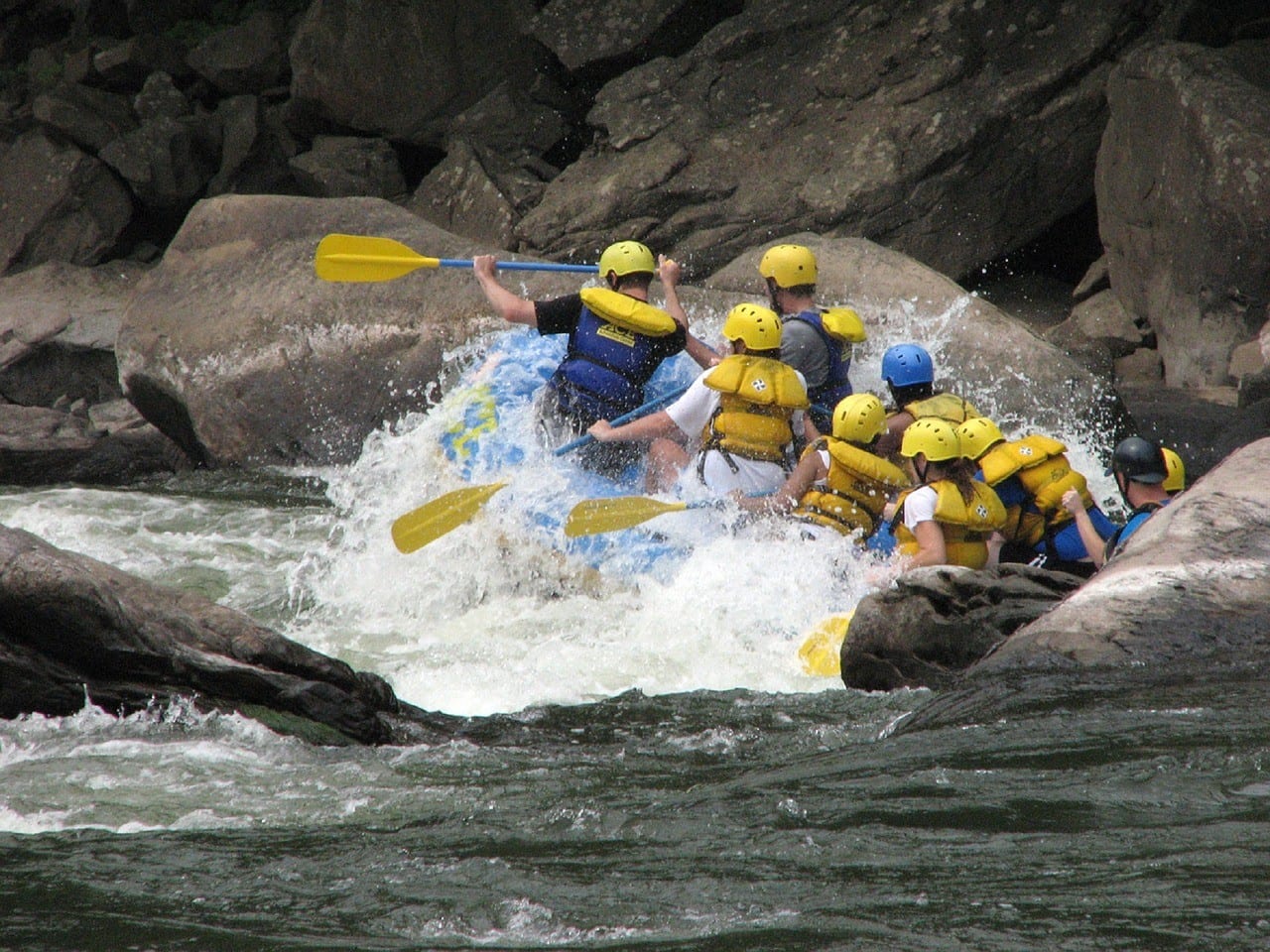 Relax your sore muscles with a soak in one of the area's hot springs after your action-packed adventure.  An obvious choice is the Cottonwood hot springs about 30 minutes away in Buena Vista.  These popular hot springs have one large pool and several smaller, more intimate tubs, as well as a café.
A bit more rustic (but also less expensive) is Joyful Journey hot springs, about 40 minutes south of Salida.  Three varying temperature tubs have superb views of the Sangre De Cristo mountain range rising from their backyard.
Three days not enough?  Head to nearby Buena Vista for more epic biking, hiking and paddling adventures!