Best Moab Path & Cruiser Bikes - Curated Local Biking Experts
1
Activity
1
Location
Human Powered Adventures
Only Top-rated Gear Shops and Guides
Best Price Guarantee
We Give Back to Conservation
Cruiser / Path Biking
Sort by
Kona Coco - Extra Small
Free Cancellation • Locally Owned • Instant Book
(65)
1 day
US - UT - Moab
Kona Coco - Medium
Free Cancellation • Locally Owned • Instant Book
(65)
1 day
US - UT - Moab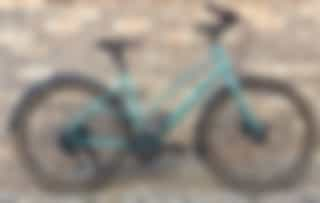 Kona Coco - Small
Free Cancellation • Locally Owned • Instant Book
(65)
1 day
US - UT - Moab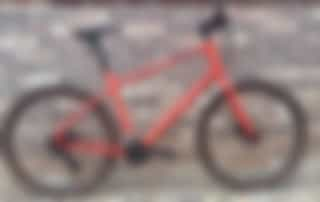 Kona Dew - Large
Free Cancellation • Locally Owned • Instant Book
(65)
1 day
US - UT - Moab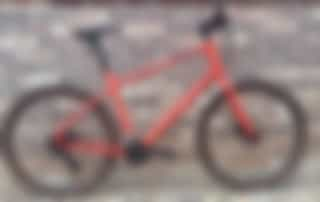 Kona Dew - Medium
Free Cancellation • Locally Owned • Instant Book
(65)
1 day
US - UT - Moab
What is the best time to go biking in Moab?
The best biking in Moab is in spring and fall, and winter can be pretty great too. Summer gets very hot, so if you are planning to bike in Moab in summer, then make sure to go early in the morning to beat the heat. Winter can be a great time of year to bike in Moab, just avoid the day after any precipitation - the mud can be intense!
What makes biking in Moab special?
Moab is world-renowned for biking - both road and mountain biking. First of all, the red rock scenery is spectacular, no matter where you go! The purpose-built mountain bike trails are nothing like you will find anywhere else because of the way they have been built in, around, and over the remarkable rocky Moab rocky landscapes.
Moab Utah Activities
The town of Moab and its surrounding vast red rock landscape is Utah's ultimate adventure playground. What other place can you visit multiple national parks, mountain bike unbelievable singletrack, rock climb slickrock, slide through narrow canyons, and raft down the infamous Colorado river through high red rock walls all within a few miles from town? Moab is one of the best adventure destinations in the entire world. Its red rock landscape boasts over 800 miles of biking trails, the mighty Colorado River, a maze of canyons and sandstone towers for climbing, and 2 of Utah's most infamous National Parks - Arches National Park and Canyonlands National Park.
TripOutside curates the absolute best outfitters and activity providers - so you can book all your Moab adventures in one place and be confident you will have a once-in-a-lifetime adventure.
When to Visit Moab
Visit Moab in spring and fall for the best weather for outdoor activities. The months of February through early May and September to November offer the best riding weather. Early spring and late fall are the best times to avoid Moab's influx of tourists. Here's what you need to know when you visit Moab in the summer, or any month!
TripOutside features the best local rental shops and guided tour providers for Moab biking, kayaking, SUP, rafting, rock climbing, canyoneering, packrafting and more!
Getting to Moab
The closest major airport to Moab is Salt Lake City, which is 236 miles, or about a 4 hour drive.  Grand Junction, Colorado also has a regional airport, and is about 1 hour 45 minutes from Moab. Other major cities in the vicinity include Las Vegas (6.5 hours) and Denver (5.5 hours).