What to Wear Skiing and Snowboarding
With any number of ski essentials you need to bring to enjoy pow days, figuring out a packing list for your next ski trip can easily make you feel overwhelmed.  A comprehensive ski trip checklist can save you from traveling anxiety and from leaving behind your favorite ski gear. Check out this guide on ski trip packing from TripOutside.com to help you pack for your pow days like a pro. 
We've provided a quick summary of the ins and outs of your packing list, and then a downloadable and printable ski trip checklist to make your packing process quick and easy!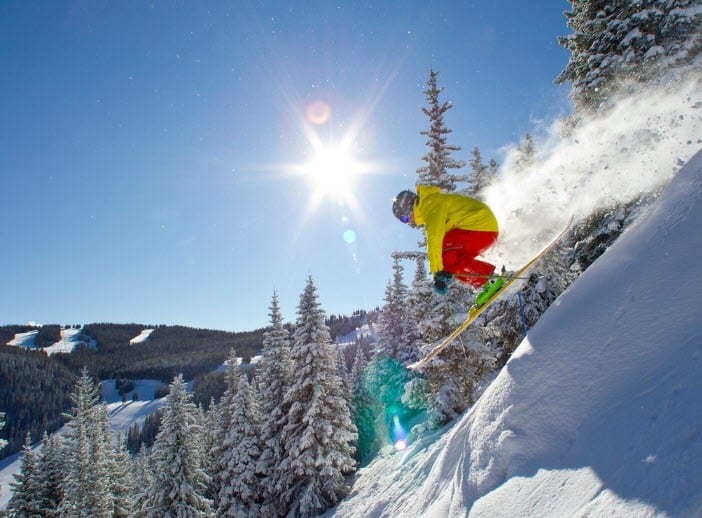 Ski Packing Categories
Ski Outerwear
The cold can get in the way of an awesome pow day.  Your ski jacket and insulated pants are your best friends on the slopes. Packing warm ski outerwear does not just complete your skiing look – it keeps you from shivering by blocking the cold out, and it gives extra protection from wipeouts. 
Outerwear is bulky and takes up a lot of baggage space, so you may want to consider saving space and renting instead. Check out Black Tie Ski Delivery – they rent ski outerwear in more than 30 ski destinations. 

Ski Base Layers
Base layers are a necessity for ski packing, and come in many forms – pants, shirts, sports bras, and even tights. Base layers are designed to be lightweight – you can layer them on without feeling awkward, and you can pack them without worrying about taking up too much baggage space!  If sweat makes you uncomfortable, you can count on ski base layers to keep perspiration and moisture at bay.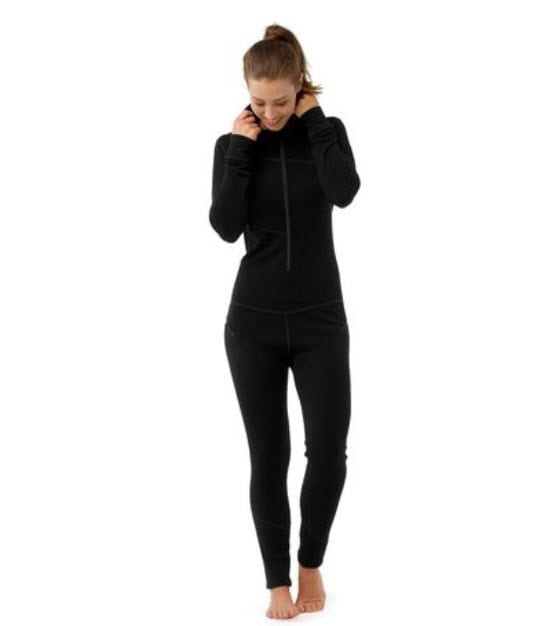 Ski Gear
If there's something you ought to make sure to remember when packing for a ski trip, it would be your ski gear. Nothing spells bummer more than a forgotten pair of skis or poles. 
On the other hand, ski destinations across the country make it silly easy to rent the latest ski gear, which makes packing and flying a breeze.  Find the best local ski shops at over 30 ski destinations and book your gear all on one website.

Ski Accessories
No ski trip is complete without packing your favorite ski accessories.  Since you're going to be out in the cold, it's important to bring accessories like goggles and gloves that will keep you warm and comfortable.   Our ski trip checklist below provides a full list of accessories to bring on your trip.

Casual Clothing
Not sure what kind of clothing to bring on a ski trip?  We recommend packing some casual clothing to explore the ski town off-piste.  Trade your skis for durable shoes or boots for shopping, exploring, and dining.   Your ski packing list should include non-ski clothes for evenings and days off the slopes.  And don't forget to bring your swimsuit!  Your hotel or Airbnb may have a hot tub to relax in after a day chasing powder.
Toiletries
The more popular the ski resort is, the more expensive their prices can be. Save money by bringing your toiletries along on your skiing trip.  We've added essentials like sunscreen, facewash and toothpaste, plus a few others to the ski trip p
How to Pack for a Ski Trip
Here are some final tips on how to pack for a ski trip quickly and efficiently.   Just open and save a copy of this checklist!
Download and/or print this handy ski trip packing list and check off the items as you go.
Roll items before packing into your suitcase or bag to make more space.
Pack ski clothing/outerwear in ski/snowboard gear bag to make more space.
To avoid overpacking: lay all of your items out and do a 2nd and 3rd review to eliminate things that you may not need.
Wear your bulkiest clothes to save space in your luggage.
Avoid having to check your bags by renting gear at your destination. Check out TripOutside to rent all types of ski and snowboard gear and clothing at over 35 different ski resorts. 
If you're flying, check out your baggage allowance ahead of time.
Bring a bag for used accessories or clothing to keep your bag organized and separated. 
Between a suitcase and a duffel bag, choose the latter. Duffel bags are more flexible and roomy. 
Lessen the bulk of your items by bringing versatile clothes you can wear more than once. 
With a ski packing guide that includes what and how to pack for a ski trip, plus a downloadable and printable ski trip packing checklist, you will be ready for your next ski vacation in no time.  When you've packed your much-needed equipment, clothing and accessories, nothing can get in the way of a pow day. 
Find ski and snowboard rentals right here on TripOutside.
Packing checklist below.
Ski Trip Packing Checklist
This handy ski trip packing checklist will make packing a breeze!
Base Layers
Warm pants/leggings/tights (or all of the above, depending on temperatures)
Long sleeve shirt (or 2, depending on temperatures)
Sports bra(s)
Underwear
Warm wool ski socks
Outerwear
Insulated and waterproof Ski jacket
Insulated and waterproof Ski pants
Ski Gear/Equipment
Or rent easily online at over 35 ski resorts!
Skis or Snowboard (with bindings)
Ski or Snowboard Boots
Ski Poles
Goggles
Helmet
Warm & waterproof gloves
A neck warmer or scarf
Lip balm
Accessories
Go Pro camera
Ski lock
First aid kit
Tissue
Snacks
Toe and hand warmers
Water bottle or hydration pack (optional)
Casual Clothing
Casual outdoor coat
Snow boots or casual waterproof boots (hiking boots work great)
Regular gloves
Swimsuit for the hot tub
Sweater(s)
Jeans or leggings
Scarf
Sleepwear
Toiletries
Shampoo
Conditioner
Soap or bodywash
Face wash
Cosmetics
Lotion/Moisturizer
Toothbrush
Toothpaste
Deodorant
Glasses/Contacts
Miscellaneous Items
Phone chargers
IDs and Insurance cards
Ski tickets/pass
Sewing kit
Medications
Headphones
Camera
FAQs
What to wear skiing?
In this article, we break down exactly what you should wear on your ski trip. Whether you are skiing or snowboarding, the tips apply to both!
How to choose ski or snowboarding pants?
There are many different factors to choosing the best ski pants or snowboarding pants for yourself, here are our most practical tips:- Waterproof: This is the most crucial part of the deal. You can ski and snowboard with even some waterproof rain pants with some base layers underneath. But the most important thing is to make sure that you don't let all that snow turn into water and soak you. – Insulated: If the pants have some built-in insulation, that will help you stay warm on the mountain and your butt warm on the chairlift up. Other features to consider:- Pockets: You can't have enough of these. Think phones, maps, gloves, keys, masks, snacks… there is a lot to pack on a trip. – Built-in Gaiters: These help your pants stay on and hook on to the boots and keep the snow out of your pants from the bottom. Dry = warm.- Ventilation: Temperatures can vary a lot from day to day, seasonally, and even from the top of the mountain to the bottom. It's nice to have some ventilation to cool down when things get a little heated. – Strong in the right places: Around the bottom of the pants, sometimes you will find reinforced cuffs that get worn out from rubbing against the boots and bindings. These are helpful for the longevity of the pants. – Radical self-expression: It's great to have a unique pair of pants that call to you. Not only does it make you excited to put them on, but it also helps your group find you on the slopes or in the lift line. "Oh hey, there is Reet in his neon purple cat printed snowboarding pants"
Do I have to wear a ski jacket or is any jacket ok?
Any warm jacket will do, but you have to consider where this jacket will go. Is it waterproof? Then this will be an outer layer, even a good rain jacket can work if you can have enough warm layers underneath to stay warm.Is it a fleece? Then you probably don't want this as your outer shell but would be a good mid-layer jacket. Also, make sure that you have base layering that is not cotton.