Destination Guides:
Best of Ely, MN & Boundary Waters Canoe Area
TripOutside's Mini Destination Guides help you figure out the best things to do and places to visit on your next trip. Check out our top Ely, MN activities –  from the best shops for BWCA outfitting to the best trails, we've got you covered!
Best Paddle Shop – BWCA Outfitting:
Paddling some of Minnesota's 10,000 lakes in the Boundary Waters Canoe Area Wilderness (BWCAW) is by far the best way to pass your time in Ely.  Ely Outfitting has you covered for rental gear like canoes or packs, complete outfitting or guided trips. They can outfit you with canoes, waterproof maps, and even camping gear so you don't need to bring a thing for your journey.  They specialize in Boundary Waters Canoe Area trip outfitting and route planning.  Whether this is your first time to the BWCAW, or you are a seasoned pro, Ely Outfitting will help you with everything you need for your trip.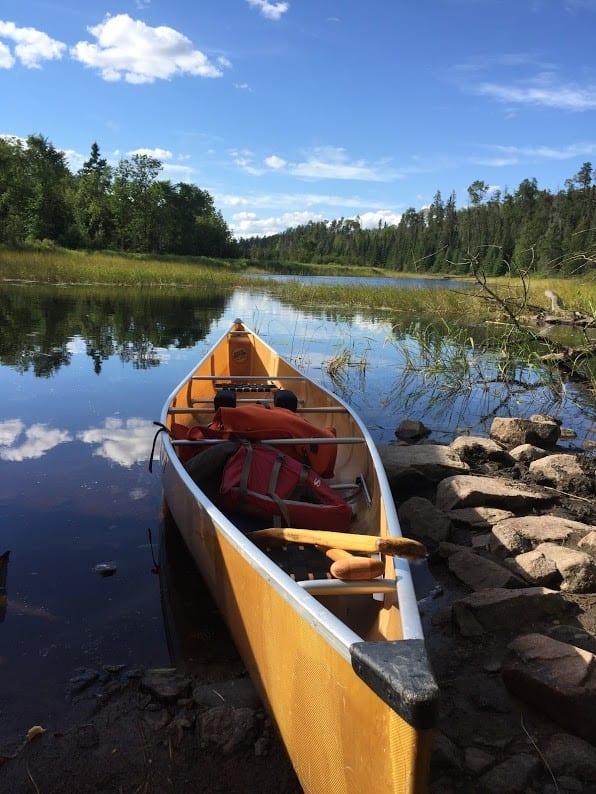 Best Place to Paddle:
The BWCAW or Boundary Waters Canoe Area Wilderness offers endless options with thousands of miles of canoe and portage trails. This pristine 1 million acre wilderness extends from Ely up to the Canadian border and across to Lake Superior.  If you're looking for anything from a peaceful paddle to multi-mile trip through lakes, rivers, and near scenic waterfalls – the BWCAW is the place to go. Explore the historic routes of the native Sioux and Chippewa people, as well as early explorers, French Voyageurs, trappers, and prospectors.  Immerse yourself in this vast wilderness that looks much the same as it did when preservation efforts began over 100 years ago.  Ely Outfitting can help you with route planning to ensure your trip is everything you are looking for!

Best Restaurant:
One of the best restaurants in town is Gator's Grilled Cheese Emporium! We're sure you can guess what their specialty is – but aside from the best grilled sandwiches, Gator's Emporium also has delicious breakfast options. From breakfast burritos, sandwiches, and biscuits and gravy, there is something for everyone. The restaurant has a relaxing fireplace, nice outdoor seating and is very reasonably priced with quick service.  A perfect start to your day and fuel for your paddling trip!
Best Bar:
If you're near Ely, MN, Zaverl's is a local bar you won't want to miss. Zaverl's Bar is the place where everyone knows everyone – an opportunity to hear more about the best finds for adventures from locals. Great cold local beers, pub grub, and an extremely friendly place to spend an evening.  It's our favorite dive to relax with a local brew after an incredible BWCAW journey.
Best Coffee:
If you're looking for great bakery goods and coffee (and also baked burritos?!) check out Front Porch Coffee & Tea.  Get your caffeine fix here before setting off into the wilds of the BWCAW (and immediately upon return)!
Best Camping:
In the BWCA: There are endless campsites in the 1-million-acre Boundary Waters Canoe Area Wilderness.  Ely Outfitting can advise you on the best paddling route, campsites, and gear you need for your journey.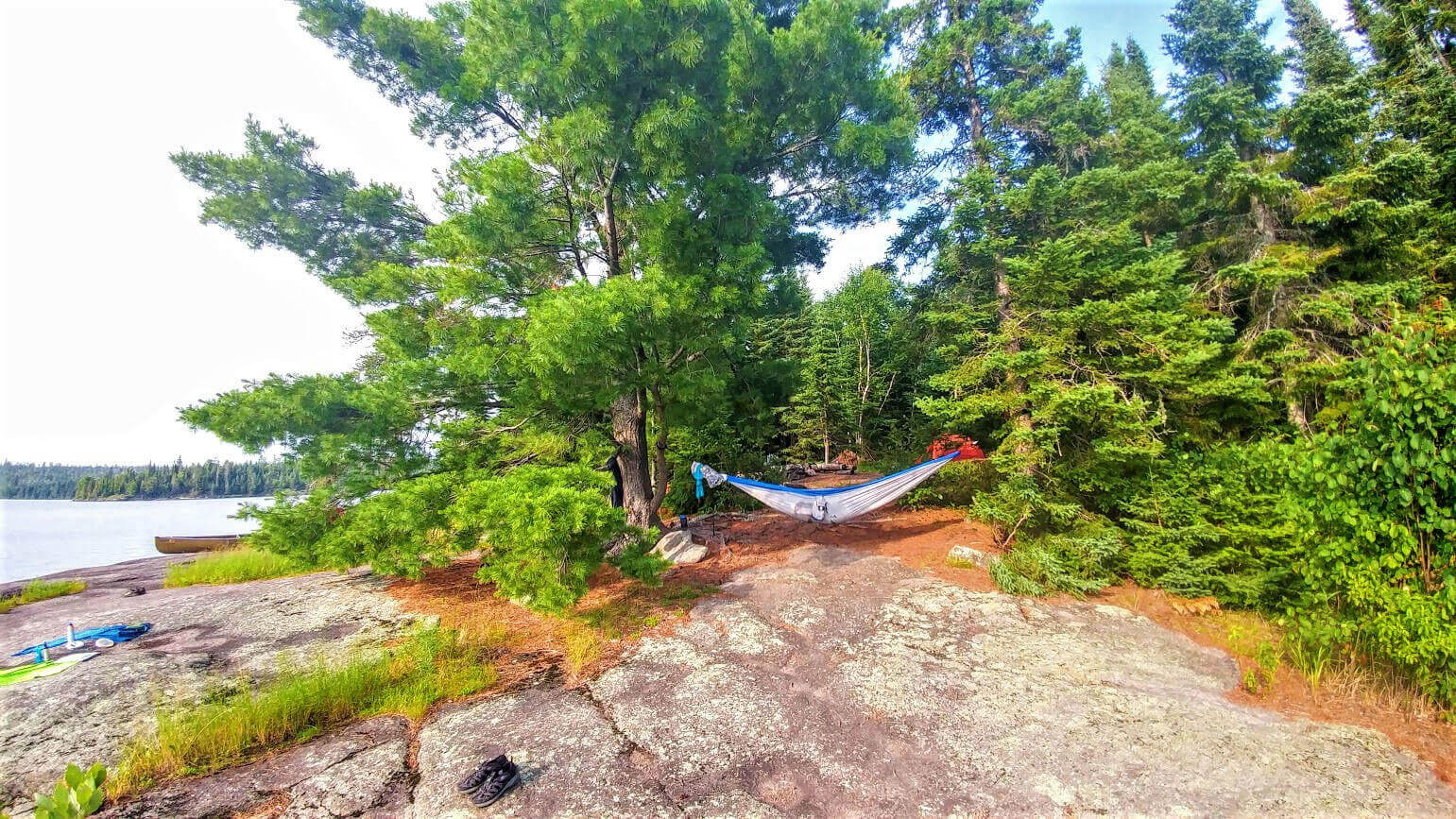 In Ely: Our two favorite camping locations near Ely (other than the BWCAW of course!) are Birch Lake Campground and Fall Lake Campground. Both campgrounds are located in the Superior National Forest. Birch Lake Campground offers spots on the lake at $15 a night with picnic tables, fire ring/ grills, a water pump on the main road, and no electricity. At Fall Lake Campground for $22 a night you can find amazing shower / bathroom houses as well as firepits and picnic tables.  Both campgrounds provide a scenic and comfortable stay for the night before entering, or the night after emerging, from the BWCAW.
Best Hotel:
If you'd rather stay at a hotel in Ely, check out the Motel Ely Budget Host. Each room has a fridge, air-conditioning, and wifi. Pets are also allowed! Motel Ely Budget Host is AAA-rated as well!
Best Time of Year to Visit:
The summer months between May and September are the most popular, but the BWCA is visited year-round.   Our favorite time in the Boundary Waters is late August and early September.  The mosquitos that are in full force in the peak summer months have typically eased off by late August.  The days are usually still warm enough to enjoy a swim in the pure, warm water.  Winter is an excellent time to visit if you are prepared with the right gear.  With the right gear and knowledge, winter camping in the Boundary Waters can be an extraordinary experience.  There are far fewer visitors, and you will have the solitude of this incredible wilderness to yourself – including no bugs!  Seeing this pristine wilderness covered in snow, and enjoyed snow shoeing, cross-country skiing and dog sledding make a winter adventure truly unique.

Closest Airport: 
For those flying to come and visit Ely, the closest airport is Duluth airport (KLDH) which is two hours away or Minneapolis airport (MSP) which is around 4 hours away. If you're looking to drive it is about 10 hours from Chicago or Kansas City.
SAVE THE BOUNDARY WATERS
The Boundary Waters Canoe Area Wilderness is threatened by sulfide-ore copper mining.  The Campaign to Save the Boundary Waters is leading the effort to ensure permanent protection for the Boundary Waters Wilderness, America's most visited Wilderness and Minnesota's crown jewel, from proposed sulfide-ore copper mining.
What would a Twin Metals mine on the edge of the Boundary Waters mean? Pollution. Here's a look at different ways this toxic mine could pollute the Wilderness. Not this mine. Not this place. #SavetheBWCA
Find out more about how you can help Save the BWCA!