4 Marketing Tips for Rental and Tour Operators
What's up, outdoorsy friends? 
Reet here and I wanted to share with you some tips and tricks on digital marketing and how you can drive more footsteps to your brick and mortar store or tour business. We've tested a lot of these channels and have learned a lot over the years from wins and mistakes. For the purposes of this article, we're going to focus only on the digital marketing channels and not local marketing such as flyers, working with your visitor's bureau, etc. It is crucial to have a clean, user-friendly, and fast website that can convert the visitor into a customer once they arrive on your site, and allow them to book the adventure seamlessly. Check out our software comparisons if you're in the market for rental software.  
Here we go:
SOCIAL MEDIA 
Whether you're a fan of using social media or absolutely hate it at times (we get it), it's sort of a necessary channel to ensure you're available for those customers that prefer to see your social feed first. 

Tips for marketing

on social media:
Post often:

Consistency is key, your users get used to how often you post and expect you to keep it up. 

Be the Expert

: Post 'did you know' content of showing your offerings. Showing ski waxing services being discounted for locals. This helps you build your authority as an expert.

Go live: share bike maintenance tips by going live from your shop.

Tip

: make sure you post about when you're going to go live and prepare your audience so they're on when you are. 
Be helpful and answer questions

: Post genuinely helpful content that solves the customer's problems, you can't lose with this positive karma strategy.
Popular Channels:

Instagram: Best for inspiration, building awareness and creating a following.

Facebook: Best for Q&A, building a shop group, creating shop ride events etc. 

Twitter: Newsfeed updates and resharing industry hot topics.
Strava: yes, Strava… start a shop club and have your customers join it.
SEO – SEARCH ENGINE OPTIMIZATION
SEO factors

There are over 200 factors for SEO and it can be overwhelming to figure out what should be done to rank high in the google search results. 

Here are the

8 most important SEO factors
Optimize business listings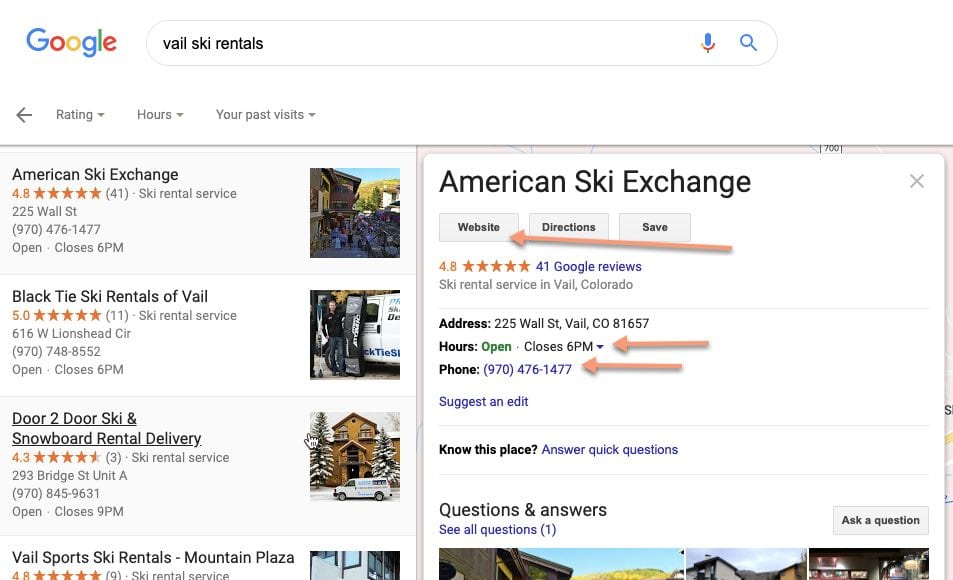 Ensure your google, yelp and TripOutside listings are updated with the latest hours of operation, website links, and contact information. 

We check reviews on hundreds of outfitters before adding them to the platform and very often we find that the website is missing or the phone number that is on the listing is inaccurate. 

This is a no brainer, the customer has already found you and is trying to reach you, remove any roadblocks for them to give you $$

Where to update:

Pros

Evergreen content. You do the work but don't have to pay for each click or customer visiting your site. 

More trustworthy for visitors than ads

Cons

Very time consuming and the factors continually change. 

Requires a lot of work on the website to ensure the site speed is fast and optimized for SEO

Takes a long time to start ranking

Google is now running ads on Google Places, making it harder to rank on the top, even if you have the best reviews. 
PAID / PPC (PAY-PER-CLICK)
Social Media – Facebook marketing is the most common.

You can run Facebook and Instagram ads to draw customers to your location

Pros:

Good for awareness building and inspiring users to do a certain activity in your location. 

Cons

Paying for customers that aren't looking for 

Google Ads – you can run ads on specific keywords such as _____ (location) bike rentals 
Pros:

Catching the customers with search intent of using your product. 
"_____

bike shop"

You know that they're in the market for a bike shop.

Cons

: More of a caution than a con: It's important to take some training or work with a professional marketing expert to set up your campaigns. Google is designed to help you spend and waste money. 
AFFILIATE MARKETING – OUR FAVORITE CHANNEL
What is affiliate marketing? 

It's a marketing arrangement by which an online retailer pays commission to an external website for traffic or sales generated from its referrals.

Benefits of affiliate marketing

Better for the community – You're paying other small businesses and bloggers instead of the massive tech giants like Facebook or Google.

Only pay for the customers that actually convert! 

Affiliates become your virtual sales team! You could have hundreds of salespeople out there running your sales but without the headache of answering questions or adding new people to your payroll.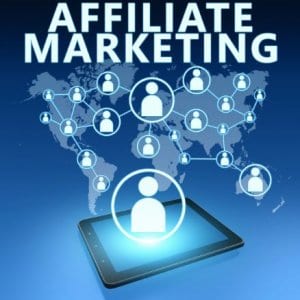 So, now that you know how affiliate marketing works, let's see wow does TripOutside work for you as an affiliate? 
We

create a business listing

for your business 

We

integrate

with your rental or booking software and send bookings directly into your system 

No rental software? No problem!

We'll capture all of the information that you need and send you an email booking request that you can

approve electronically.
2x rewards:

Since we're building a booking request process, you're free to use it on your own website for no extra charge! A gift from us to you.

Pay Per Booking

: You only pay a commission for the bookings that we send you an invoice you at the end of the month
It's that easy, so sign up today and let us help you grow your business!