The next stop on our virtual adventure was in Orlando, Florida to visit Greg Pflug, the Owner of Adventures in Florida, Wekiva Outfitters, and Econ Outfitters.
One of the most passionate adventurers we've met, Greg has been actively exploring the great outdoors since he left college in the early '90s to hike the Appalachian Trail.
These days he spends most of his time guiding tours and exploring the waterways of Florida and around the world.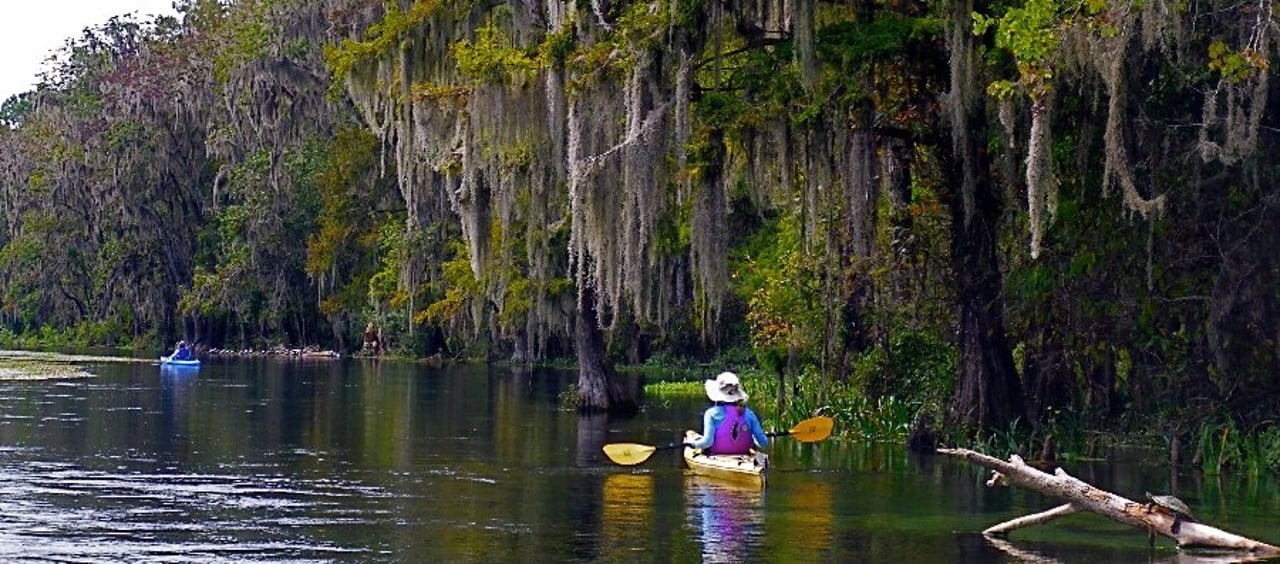 Segments from the episode:
0:00 – Intro
2:00 – What's the most popular tour they offer in Florida?
3:45 – What causes bioluminescence?
4:30 – When's the best time to experience bioluminescence in Florida?
6:45 – What to do while paddling with manatees
12:00 – Should you be worried about alligators?
13:10 – Greg's favorite expedition trips
18:00 – How to book a trip with them while in Orlando
20:40 – How did Greg get into paddling and running an outfitter?
25:34 – Advice for anyone interested in starting an outfitter business
26:50 – Working with the county to start an outfitting business
30:00 – Responsible recreation when padding
34:00 – What's so special about paddling sports?
Book your next human-powered trip in Florida.