This is a brief summary of our chat with Nicole, the Executive Director of The Conservation Alliance. Please listen to the entire podcast to learn about the incredible work that The Conservation Alliance team does to protect our environment.
The Conservation Alliance is funded by companies that care about protecting wild places and outdoor spaces. TripOutside has been a Conservation Alliance member since 2018 and had the opportunity to meet the team at the first annual summit in Colorado this year.
About Nicole Rom, Executive Director
Nicole has a background in environmental studies and a passion for the outdoors. Before joining TCA, she worked at the National Wildlife Federation's Great Lakes office and later became the Executive Director of the Will Steger Foundation (now Climate Generation). Nicole grew the organization from an idea to revenue over $2 million and a staff of 17. In 2022, she decided to explore new opportunities and applied for the Executive Director position at TCA when it became available.
Nicole's interest in TCA stemmed from her connection to the outdoor industry, as well as TCA's recent campaign to protect the Boundary Waters from copper-nickel mining. She has personal roots in northern Minnesota, where her grandparents established one of the first canoe outfitting businesses in Ely, MN. Growing up in an environmental advocacy family, Nicole learned about the Boundary Waters and witnessed her grandparents' efforts to protect the wilderness in the 1970s.
What is The Conservation Alliance? 
The Conservation Alliance was established 34 years ago with the goal of uniting businesses and outdoor communities to support and advocate for the protection of North America's wild places. Founded by industry leaders from renowned outdoor companies like Patagonia, REI, North Face, and Kelty, the organization aimed to increase industry support for conservation by fostering cooperation among competing businesses. Over the years, TCA has grown to include 270 member companies from various industries that share the values of protecting wild places.
How is The Conservation Alliance funded?
The Conservation Alliance employs two main approaches to achieve its mission: grant-making and advocacy. Membership in TCA is open to any business, with dues starting at $500 per year and going up based on company revenue and size. 100% of the membership dues contribute to the organization's grant-making program. From its humble beginnings, the grant-making program has now reached $2.2 million, supporting grassroots conservation organizations nationwide.
TCA operates its grant-making program through distinct methods. Additionally, it empowers member companies by providing them with tools and resources to advocate for priority campaigns and places. The influence and impact of business leaders engaging with legislators and policymakers, making a strong business case for conservation, are highlighted as significant factors in achieving successful campaigns and project outcomes.
Overall, The Conservation Alliance focuses on building partnerships and leveraging the collective power of businesses and outdoor communities to protect and preserve wild places across North America.
Conservation wins over the years
In its 34-year history, The Conservation Alliance has achieved significant accomplishments with the support of its members. They have collectively contributed over $30 million to grassroots conservation groups, resulting in the protection of more than 82 million acres of wildlands and 3500 miles of rivers. TCA has also played a role in removing 37 dams, with plans for one more this year, and designating five marine reserves, as well as acquiring 21 climbing areas.
The grant-making program of The Conservation Alliance involves member companies nominating grassroots conservation organizations for funding. With grant cycles per year, each company can nominate organizations. TCA learns about local groups and campaigns through their member companies and also proactively identifies organizations to match with member companies based on their expertise and landscape analysis. The focus of the grant-making program is on supporting projects that aim to achieve lasting and measurable protection of wildlands or waterways, involve citizen action, have community support, provide outdoor recreational benefits, and show potential for near-term success within four years. However, some campaigns may require funding for 10 to 12 years before success is achieved.
In recent years, the Conservation Alliance has increased focus in providing additional funding for projects that have habitat benefits, are led by indigenous communities, support communities of color or underserved communities, and address the impacts of climate change.
In 2023, The Conservation Alliance achieved several successes in protecting wild places. They played a role in safeguarding over 11 million acres, including the Tongass National Forest and the Bristol Bay Watershed in Alaska, as well as the Castner Range National Monument in Texas. These accomplishments were made possible through funding provided to small grassroots community groups. For example, in the Caster Range project, two local organizations led by the Latina Community Frontera Land Alliance and the Nuestra Tierra Conservation Project received support. This area was recently designated as a National Monument by President Biden using the Antiquities Act.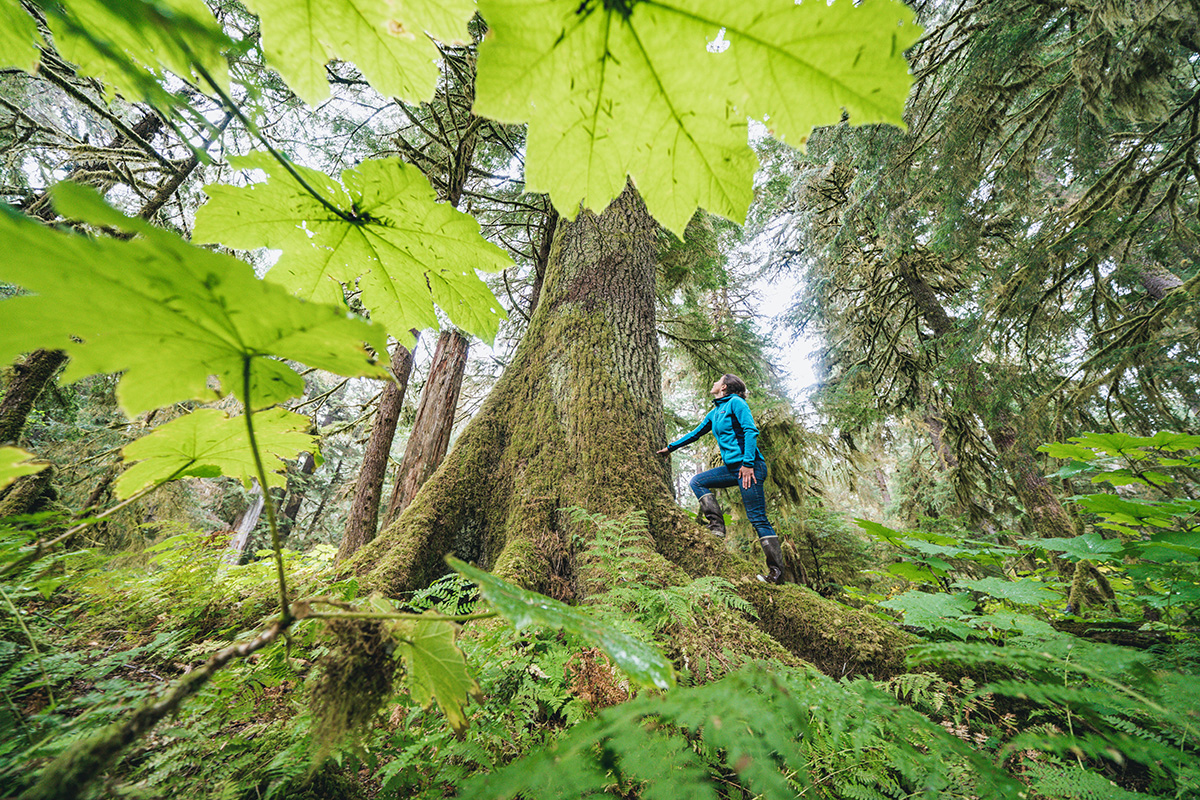 In Alaska, The Conservation Alliance supported the protection of the Tongas National Forest, totaling over 9 million acres. Funding was provided to seven groups, ranging from small organizations like the Southeast Alaska Conservation Council to larger entities such as Trout Unlimited and The Wilderness Society. TCA prioritizes supporting grassroots campaigns and partnerships with local groups, although they also contribute to larger organizations when necessary.
Another significant success The Conservation Alliance is personally connected to is the 20-year mining ban on the Boundary Waters Canoe Area Wilderness in northern Minnesota. This achievement followed a 15-year fight, and the Department of the Interior imposed the ban. While the ultimate goal is permanent protection for the Boundary Waters, the campaign now focuses on both state and federal legislative efforts. TCA supported three local organizations, including one in northeastern Minnesota, Save The Boundary Waters and Backcountry Hunters and Anglers, which represents the sportsman community and outfitters who rely on the Boundary Waters for their businesses.
Why is it important to protect wild places and outdoor spaces?
There are multiple personal, ecological, and societal reasons for protecting wild places. Personally for Nicole, these spaces are crucial for spiritual, mental, and emotional well-being, offering solitude, challenge, and character-building experiences.
Ecologically, wild places contribute to biodiversity and climate resiliency by storing carbon and providing natural buffers against greenhouse gas emissions. Protecting large-scale landscapes can reduce greenhouse gas emissions by 30%. Preserving these areas is essential for a healthier future and addressing climate change and biodiversity loss. Additionally, wild places offer economic value through outdoor recreation, stimulating local economies and generating billions in revenue. Ensuring equity and access to these places is important, allowing everyone to enjoy the benefits they offer. As the population grows and more people reside in urban centers, the need to protect and expand these areas becomes even more critical.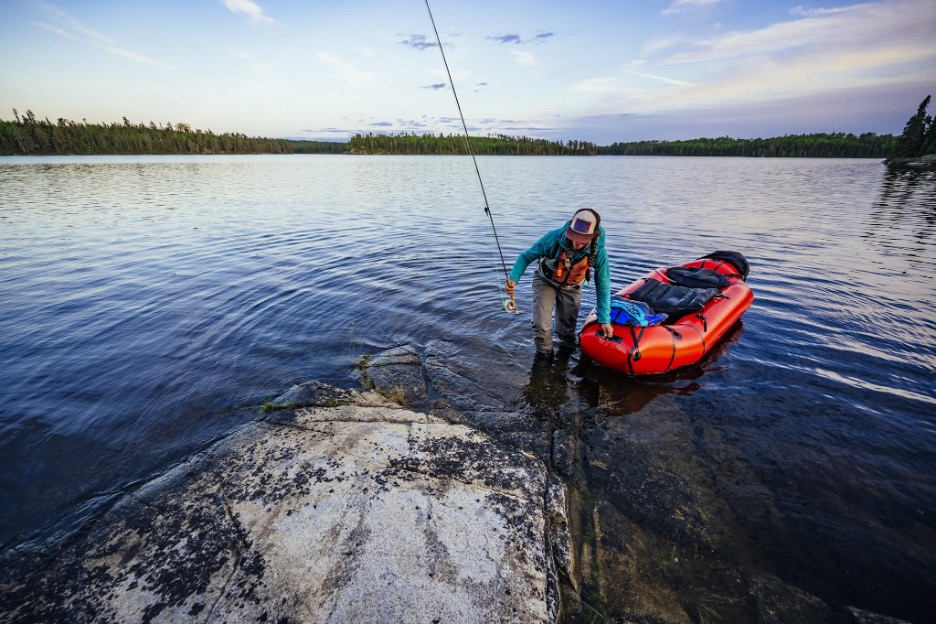 How can someone get involved in conservation work and do more at an individual level?
To get involved in conservation efforts and protect wild areas, individuals can take several steps. First, they can seek out local outfitters or stores like REI that connect people with outdoor activities and locations in their area. Organizations like TripOutside can also help connect urban residents with nearby outdoor destinations.
It's important to find organizations that align with personal interests and activities one wants to explore, as there are often local groups working on protecting rivers, lakes, green spaces, and more.
Volunteering or donating to these local organizations is a great way to contribute to conservation efforts. Additionally, individuals can encourage outfitters and businesses to join organizations like The Conservation Alliance, which supports conservation initiatives and grants funds to grassroots organizations. By sharing personal experiences and concerns about the environment, individuals can also engage in conversations with others in their community, which may lead to further opportunities for involvement and collaboration. Finally, recognizing the impact of personal habits and behaviors and discussing them with others can contribute to a collective effort in addressing conservation challenges.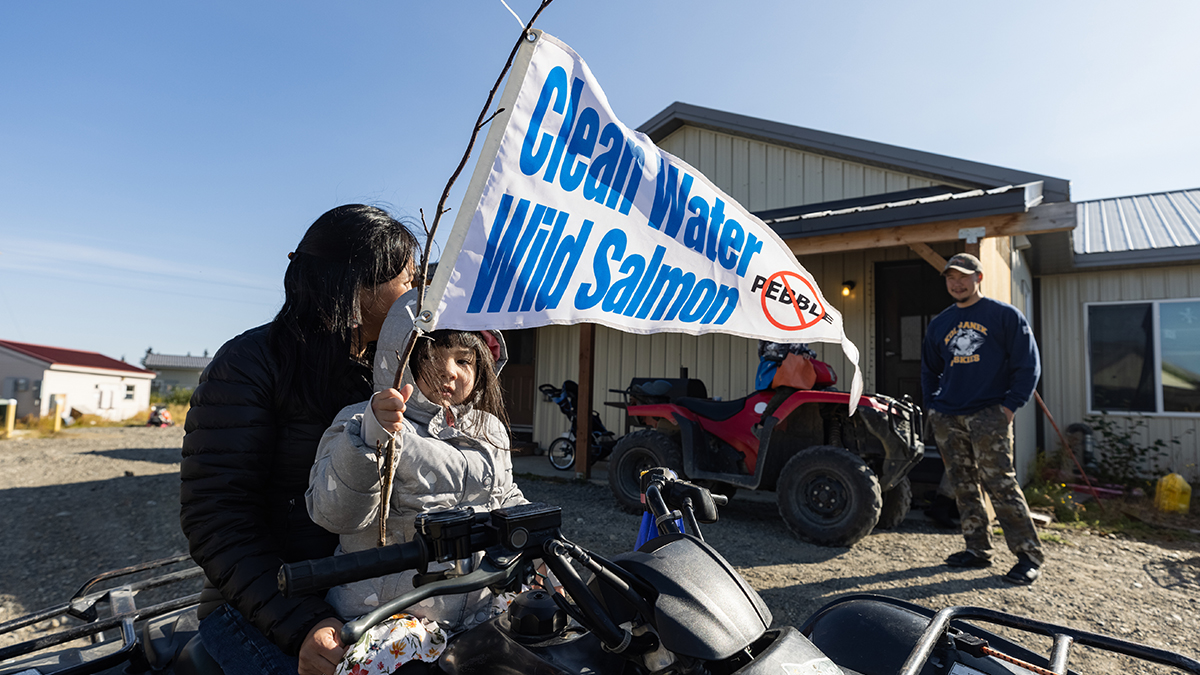 How do you stay motivated in the conservation fight when you experience setbacks?

I have always been an optimistic person, seeing the glass as half full. In the face of tough political times, I've relied on what I call radical resilient hope. Hope isn't just a passive feeling, but an active choice that requires effort and belief. What inspires me is the sheer number of people who deeply care about these issues and wild places. Knowing that I have so many allies on my side keeps me motivated and determined.
Yes, there may be setbacks along the way. Sometimes protections are rolled back by decisions from authorities like the EPA or the Supreme Court.
It can feel like pushing a boulder uphill, only to have it roll back a few inches or feet. But I firmly believe that the overall movement is gaining momentum. We will eventually push that boulder to the top of the hill, and there will be significant victories. It's important to celebrate those wins and take the time to recognize and appreciate them. And then, we must refocus our efforts on the next fight or challenge.
On a personal level, becoming a mother two years ago has given me an even deeper drive to protect wild places. I can't wait to take my young toddler on a canoeing adventure and show her the wonders of these preserved areas. I want to pass down the opportunities and experiences that previous generations have fought for. Whether or not someone is a parent, we all share the responsibility to leave behind a legacy of protected and cherished wild places for future generations. It is this thought that truly motivates me to continue this important work.